When the sun is blazing hot and temperatures are soaring, the last thing you want to do is knit with wool. The obvious choice would be cotton. And when your dear friend announces there is a new addition to her family, you grab that opportunity and cast on for a summer dress.
The pattern is Muti Dress by Tagia Hilliard and is super fun to knit. The yoke keeps you interested and get done quickly. Then comes the full skirt, which can get monotonous and slow you down.
I used fingering weight cotton yarn and used up all of 100 gms of it. I ran out of yarn and had to skip one repeat of lace on the skirt border. I wish I had more yarn, as this dress turned out just a bit shorter.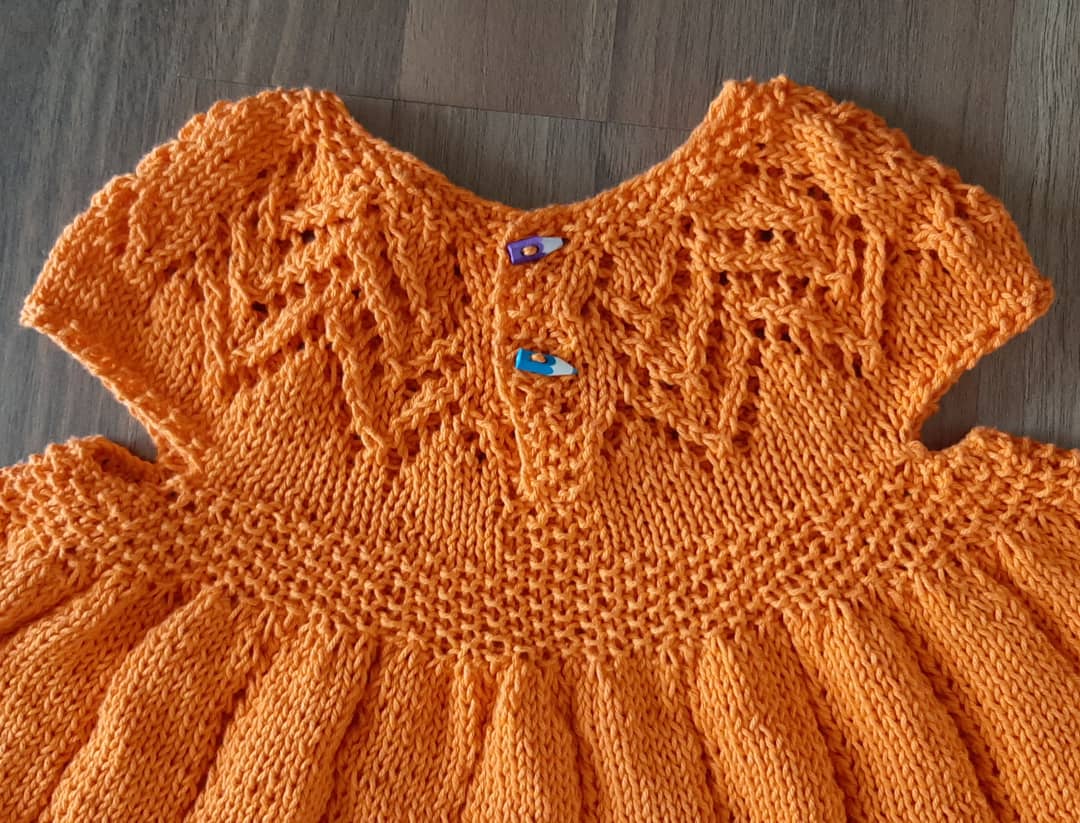 I had these cute pencil buttons in my stash since ages and never got the opportunity to use them. I find the perfect project in this. Flowery buttons would have suited the girly dress better, but I went with pencils any way.