It rarely happens that I see a stitch on Pinterest and I fall in love with it at first sight. And I get so obsessed with it that I go on to design a thing or two using that stitch. That happened with the Pebble stitch.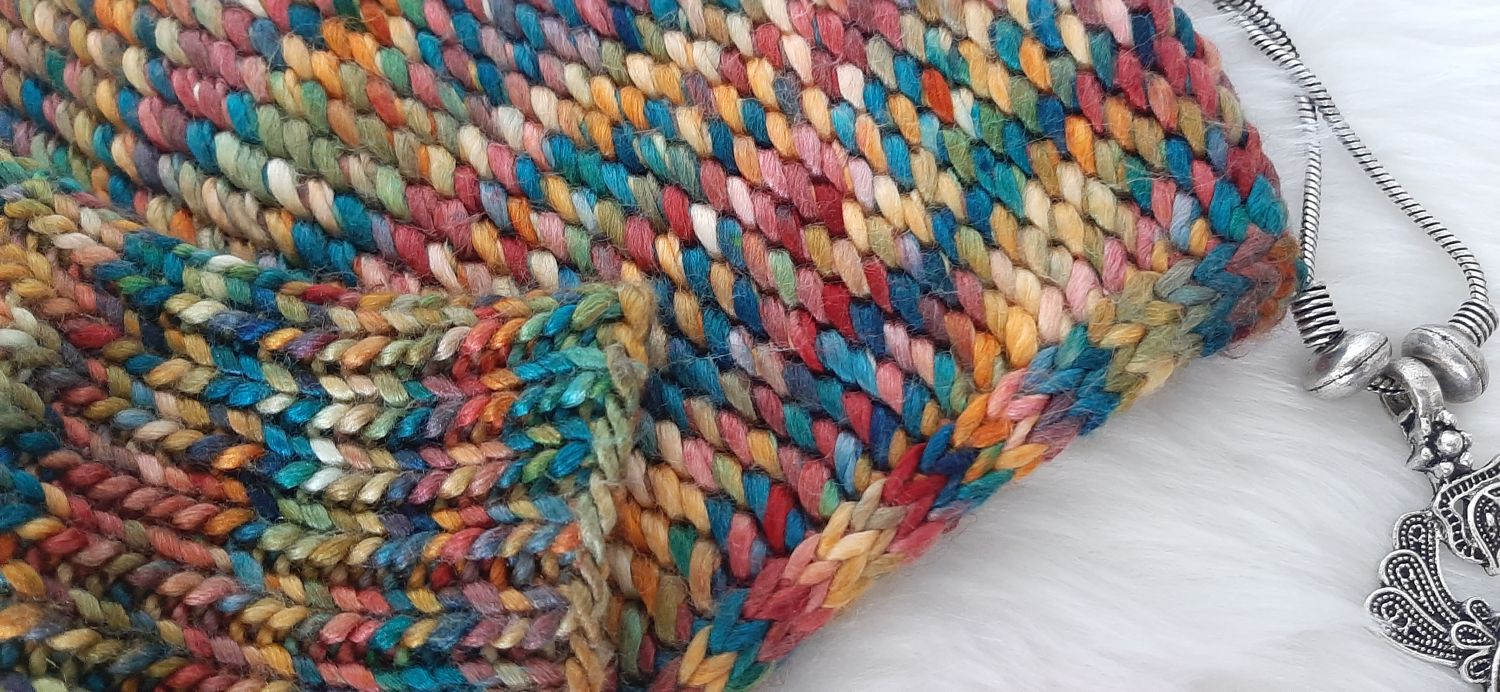 I don't know what this stitch is called or if it even has a name, but I named it Pebble Stitch because of the pebbly texture this creates. The stitch looks attractive and looks non-knit and that is what intrigued me. It is a simple 2-row stitch pattern which seems difficult to knit at first, but with practice, goes like a breeze.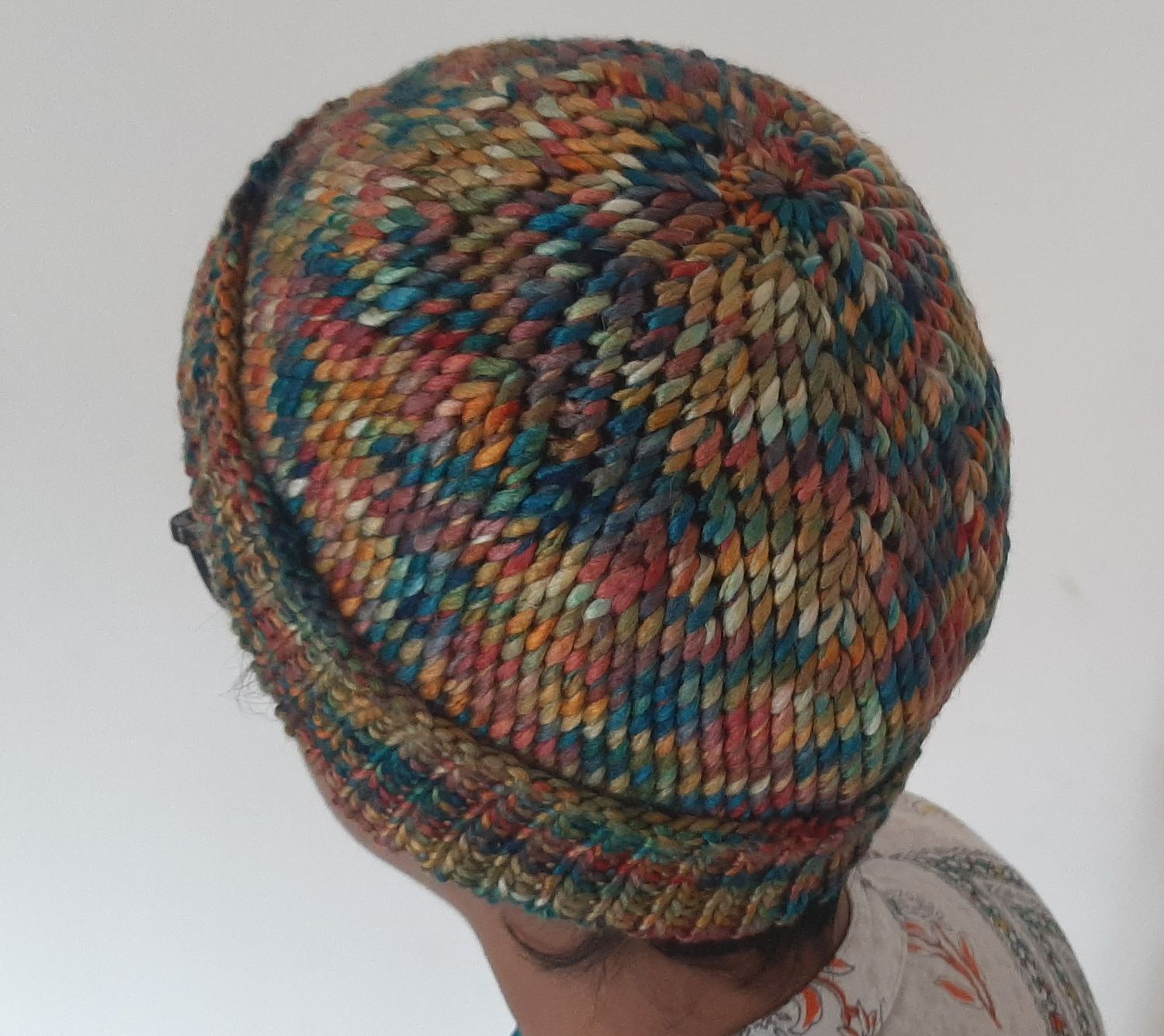 Pebble Hat & Cowl celebrates the beauty of this stitch by keeping it minimal and simple. Pebble Hat uses a deep ribbed brim and let the Pebble Stitch be the hero in the body of the hat. Pebble Cowl uses i-cord edge to keep the hem simple and neat and let the Pebble Stitch shine.
Pebble Hat & Cowl are available at 20% off with coupon code "PEBBLE20" (CAPS and no double quotes). Sale ends 25 April.
Expression Fiber Arts team is also offering you a generous 15% off on Bountiful colorway with coupon code "bountiful15" (no double quotes). Head over to their website to buy this gorgeous colorway now! Discount available all through end of April.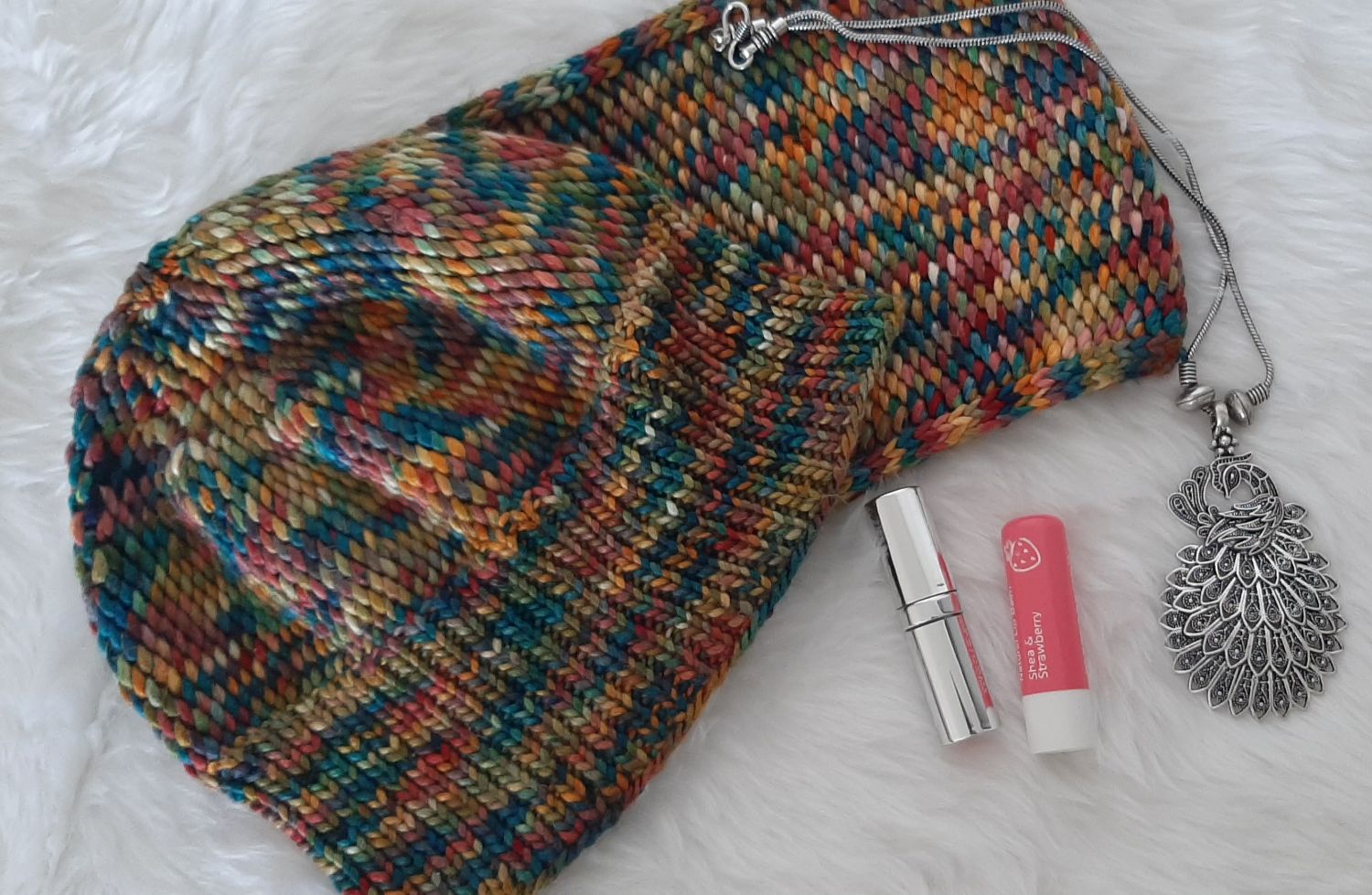 Pebble Hat and Pebble Cowl
Yarn: Expression Fiber Arts Superwash Merino Silk Pearlescent Worsted
in Bountiful colorway