As the second wave of COVID-19 swept through India, we went into yet another lockdown. We had already been working from home, but this lockdown put a stop to even the small escapes like an evening stroll or a morning run or even a chat with our neighbors. It hit us hard this time – many more casualties than the first wave and emotionally too. The helpless cry for hospital beds and oxygen from all around us was just heart breaking. As with the first wave, I took refuge in knitting.
Knitting is my haven and my safe space. It embraces me and loves me with no judgement. It ignores my mistakes, tolerates my tantrums, celebrates my wins, applauds my accomplishments and loves me unconditionally.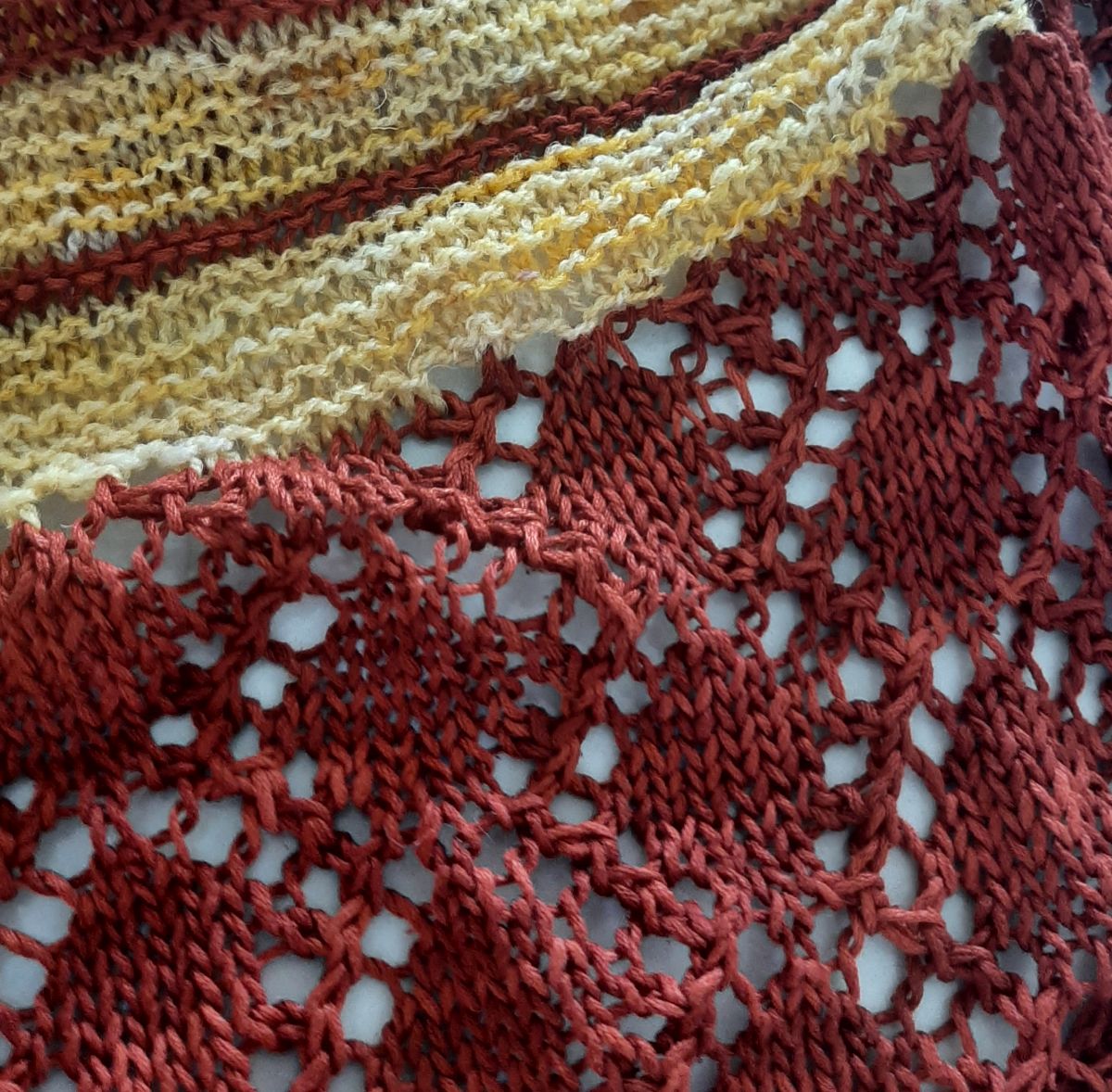 I grabbed two random skeins of yarn from my stash and casted on a random number of stitches. I did not know what it would turn into, but I started knitting anyway. I started with mindless stripes and added on lace, colorwork and texture – everything to my whims and fancies. I thought I would end up with an non-coherent wrap which would look more like a sampler scarf. I was very surprised when I ended up with a wrap (longer than I thought) with the different elements of lace and texture and color, somehow working together.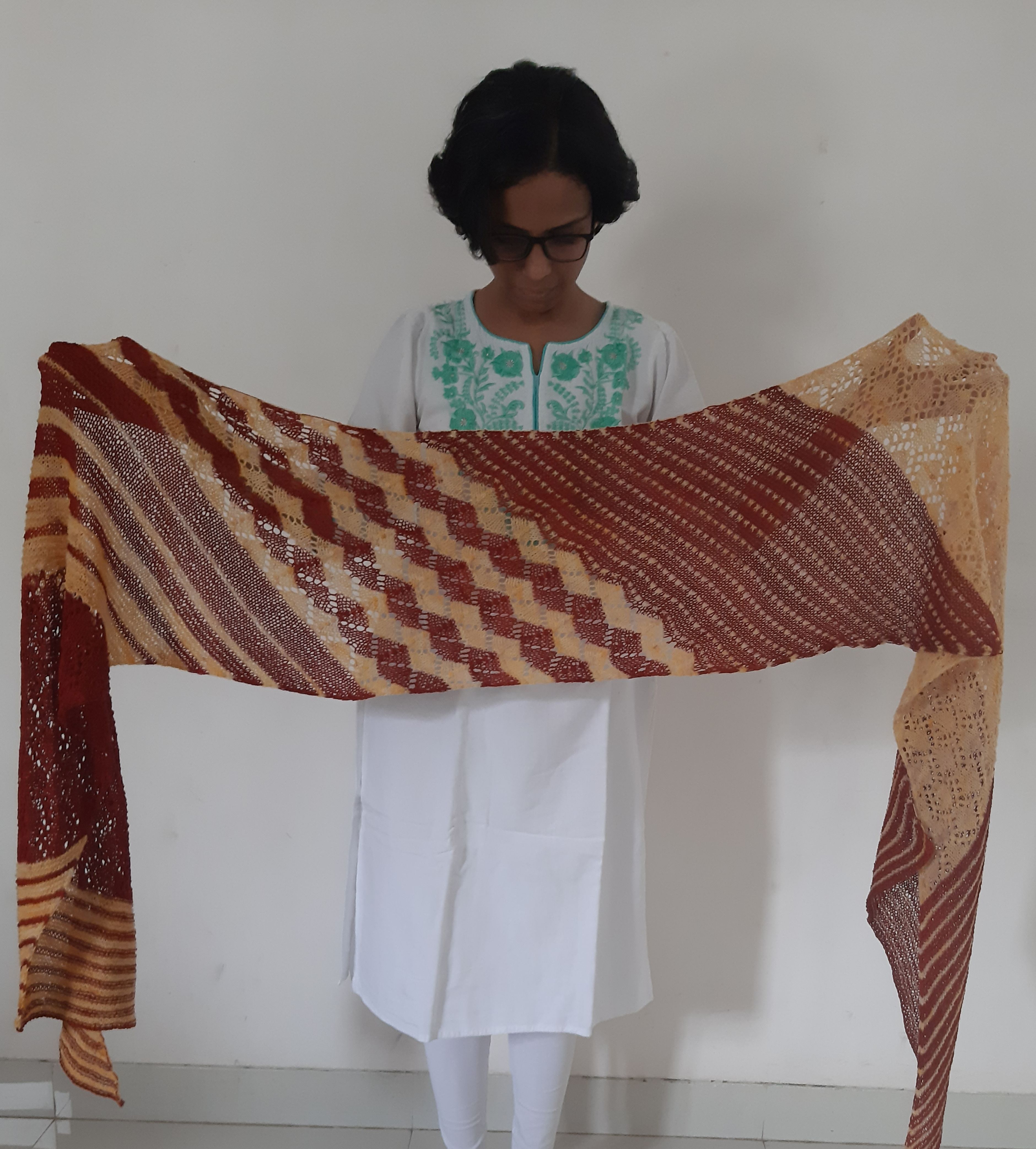 So, here is Diya Wrap, featuring beginner-friendly lace and colorwork. Even though the wrap uses two colors, you always knit with only one color at a time. I knit my sample using fingering weight yarn, but this wrap would look beautiful in laceweight yarn too. Or use a sportweight yarn to make it more cosy.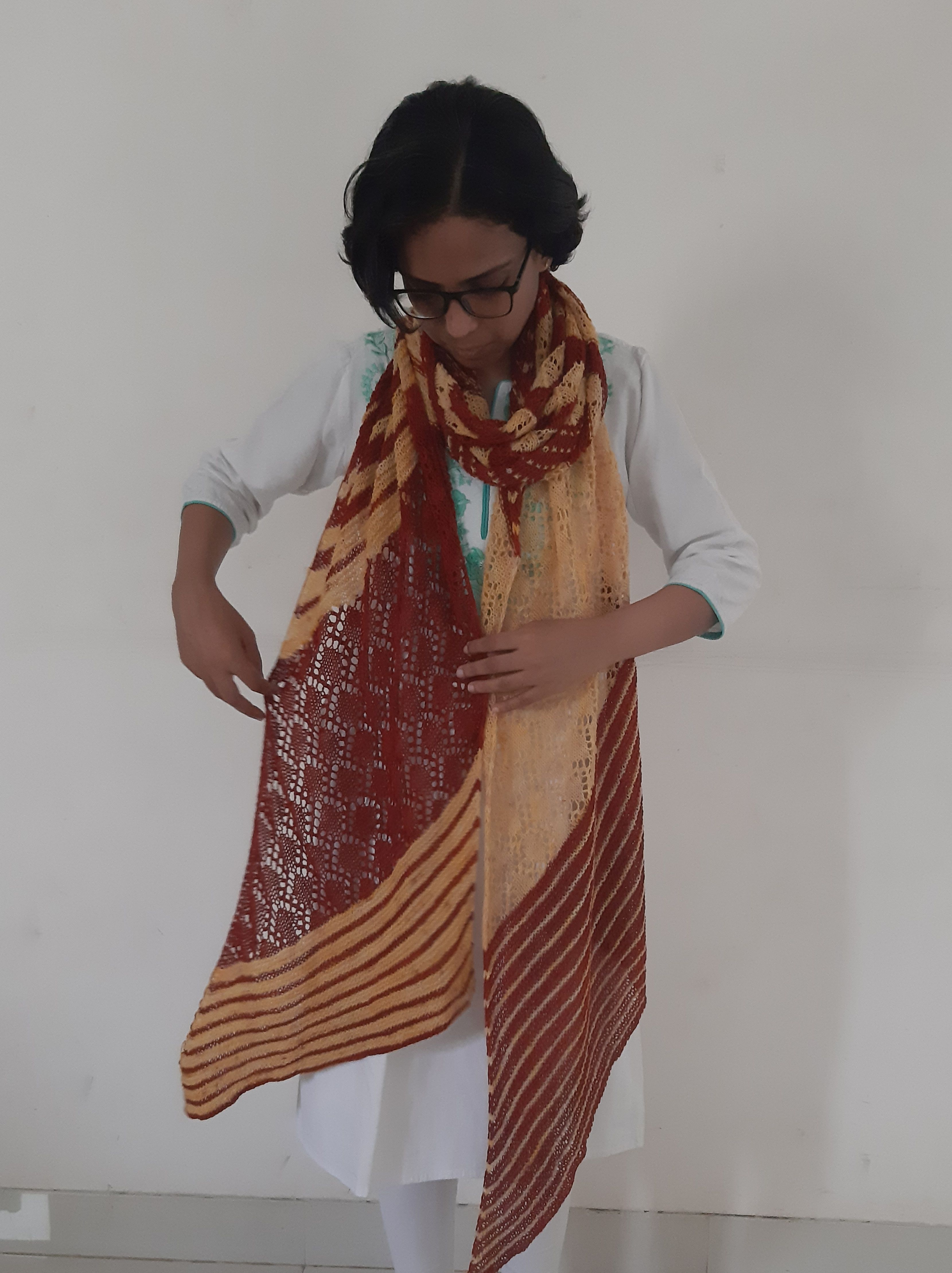 Diya Wrap is available on Ravelry and PayHip. Diya Wrap happens to be my 40th published design (how did that happen!) and to celebrate this milestone, I am offering this pattern at a whopping 40% off with coupon code DIYA40. Coupon is valid on Ravelry and PayHip.