Just in time before the spring arrives, here is another pattern release from my side. Felber is a circular yoke sweater with asymmetric cable on the yoke. The name Felber means bent, twisted to indicate the suppleness and I find it apt for the cables used in this sweater. It is worked top-down in the round, so no pesky seams to stitch up.
I used a new yarn (new to me) Jill Drape Makes Stuff Hudson – Made in USA. The yarn is soft and yummy and oh the colors are so rich and vibrant. I requested for a brown color which will suit a boy's sweater. Jill picked out this one and I must say, I couldn't have picked anything better. The yarn is so well plied, the cables just pop.
Felber is available at a promotional price of $3 until Mar 10, after which it will be listed at its full price of $5.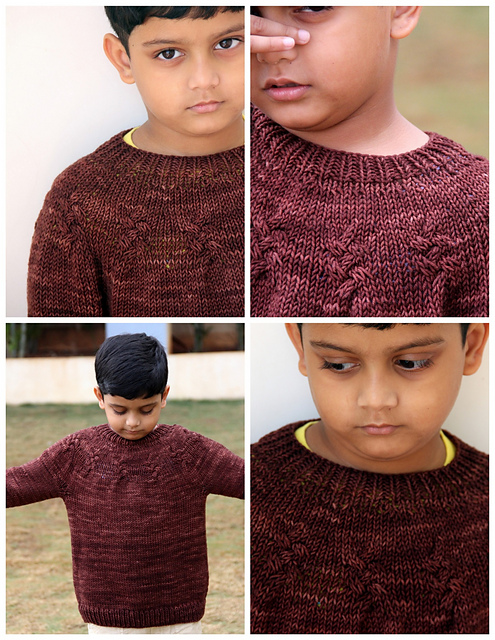 Ravelry Pattern: Felber by Anjali M.
Yarn Suggested: Jill Draper Makes Stuff; Hudson – Made in USA
Needle Size: US #6 4 mm for the body