I am so excited to have my pattern Queen Bee Wrap published as part of February 2019 issue of I Like Knitting. The theme Honeybee got me all excited and this wrap was fun to design, experimenting with different stitches, textures and eyelets. I love how the Ochre and Alcaucil colorways of Malabrigo Sock Yarn are so close to the yellow and black colors of bees.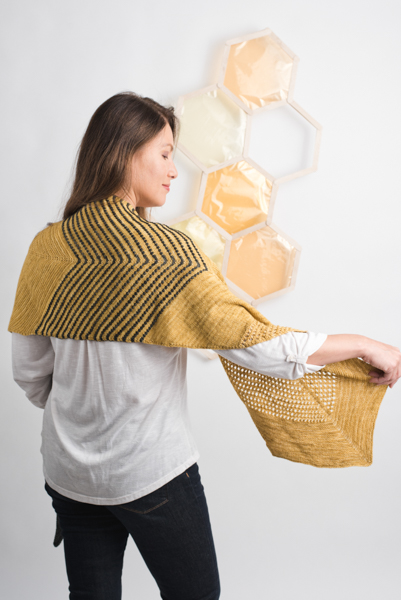 The wrap is worked from one end to the other, in sections which range from plain garter, stockinette to stripes, eyelets and bobbles. The change in stitches make this wrap a very interesting, yet mindless knit.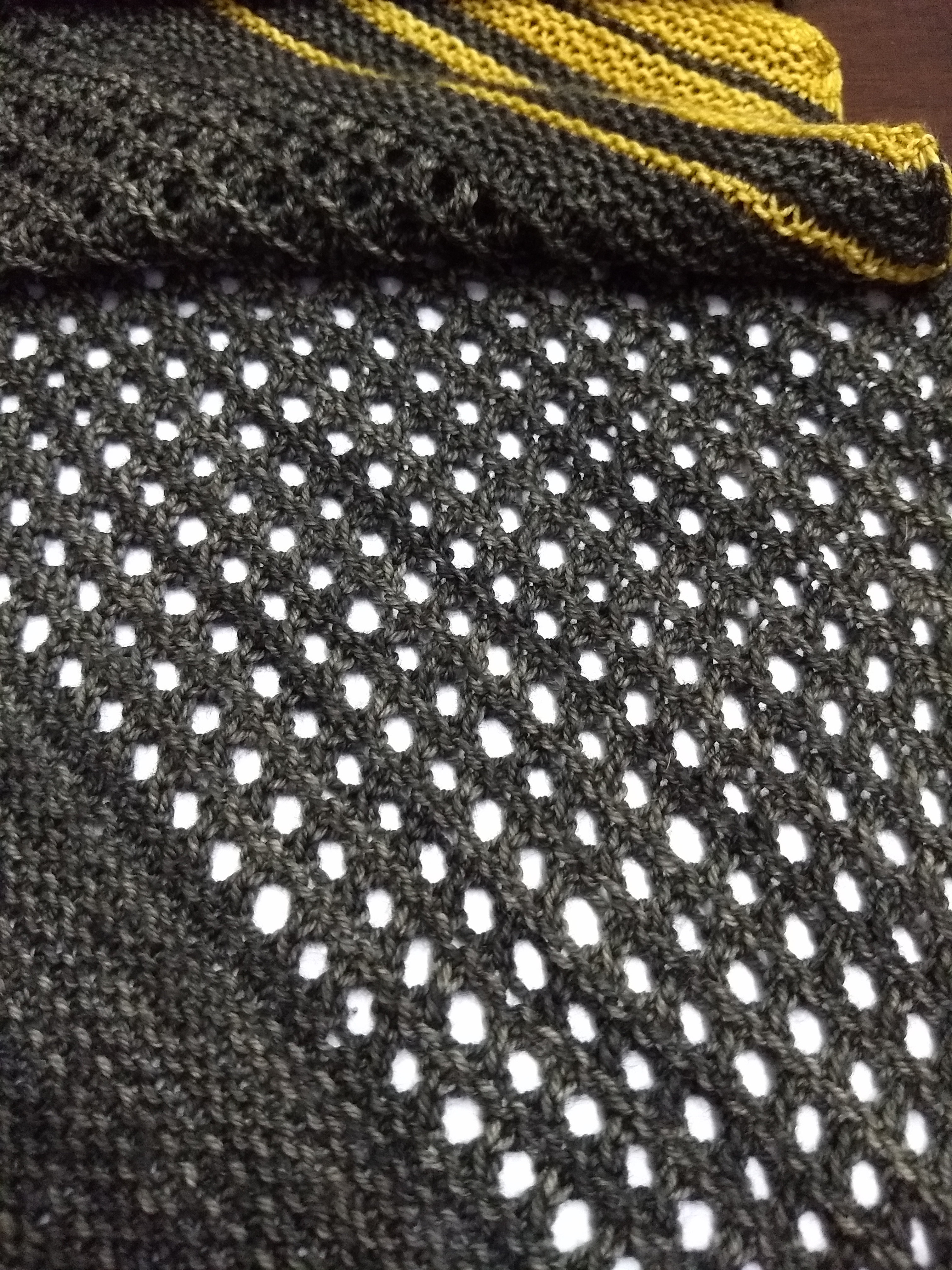 The finished wrap will be 18″ wide and 64″ long, but you can easily change the length by working fewer or more inches or sections.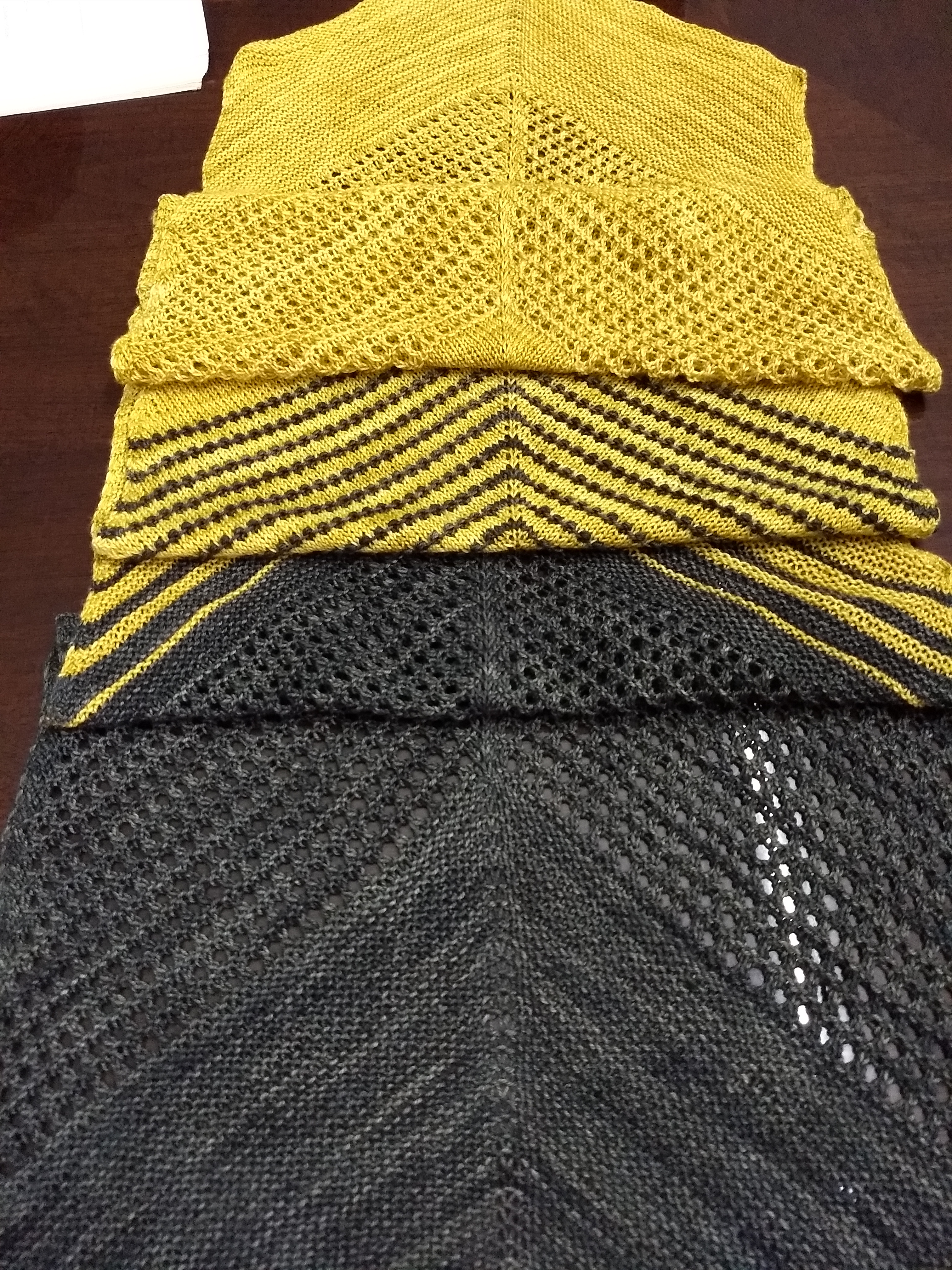 Link to Pattern: Queen Bee Wrap on I Like Knitting
Ravelry Pattern: Queen Bee Wrap