I love knitting baby stuff. They are instant gratification and they turn out so cute. So, when my cousin announced that they are expecting a baby, I was thrilled. Of course, I was happy for them, but I was also happy for myself that I can knit some baby things.
I zeroed in on Norwegian Fir cardigan. Cozy garter stitch and subtle lace on the raglan – what not to love? I decided to use Nako Hoşgeldin yarn (which I have in abundance, thanks to a recent visit to Pony store). This was my first time knitting with bamboo. Yarn is soft and has great stitch definition, but it splits like crazy. Thank my stars, I did not have to frog my knitting. Frogging this yarn will be a nightmare.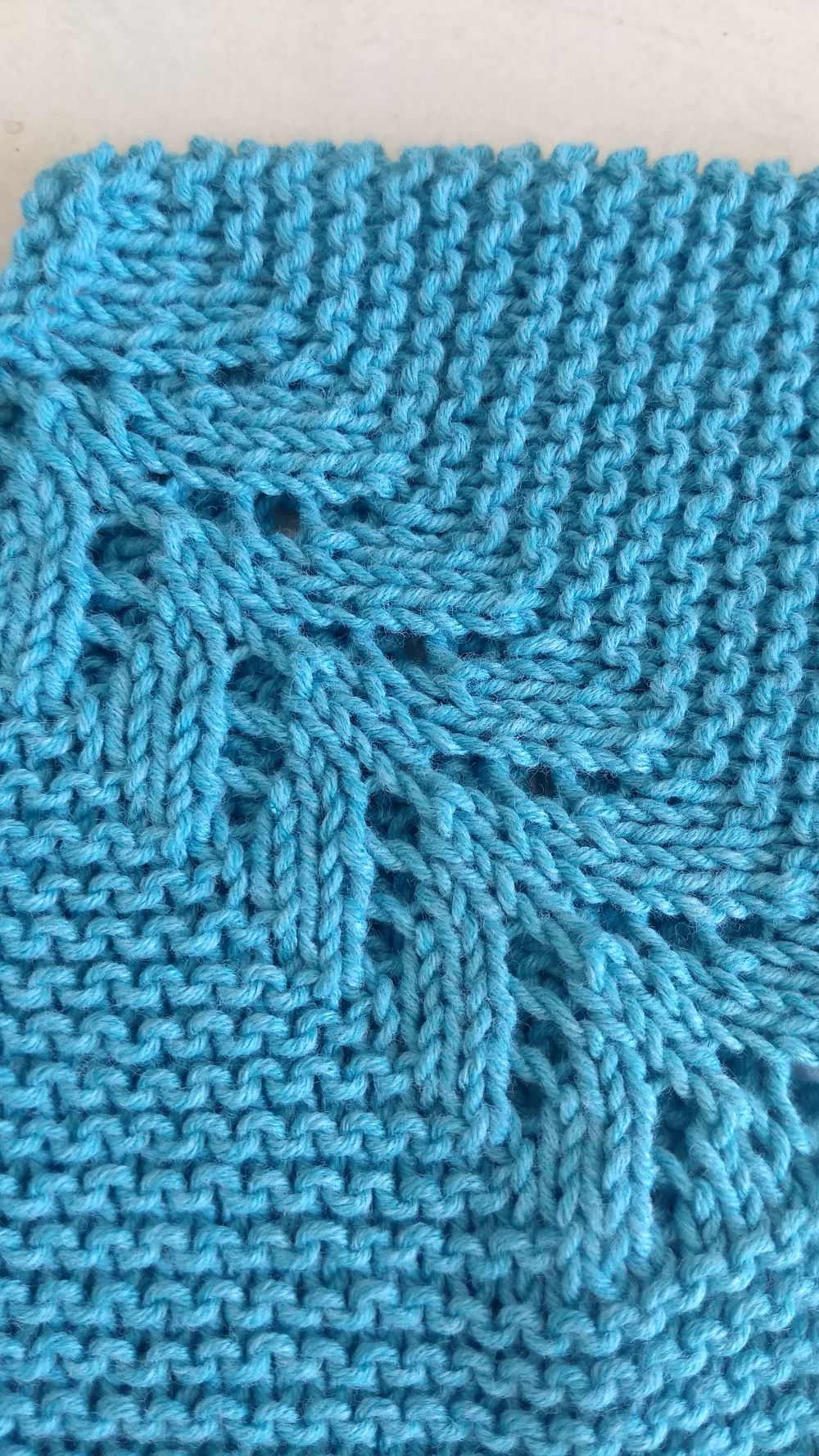 The cardigan turned out cuter than I thought. Yarn and the pattern worked out so well together. I made a few modifications to the pattern. The sweater looked too wide, compared to its length, so added an inch to the body and sleeves. I added more buttonholes as well. I had bought these cute buttons from Itsy Bitsy which added the right contrast colors to the monotonous blue sweater.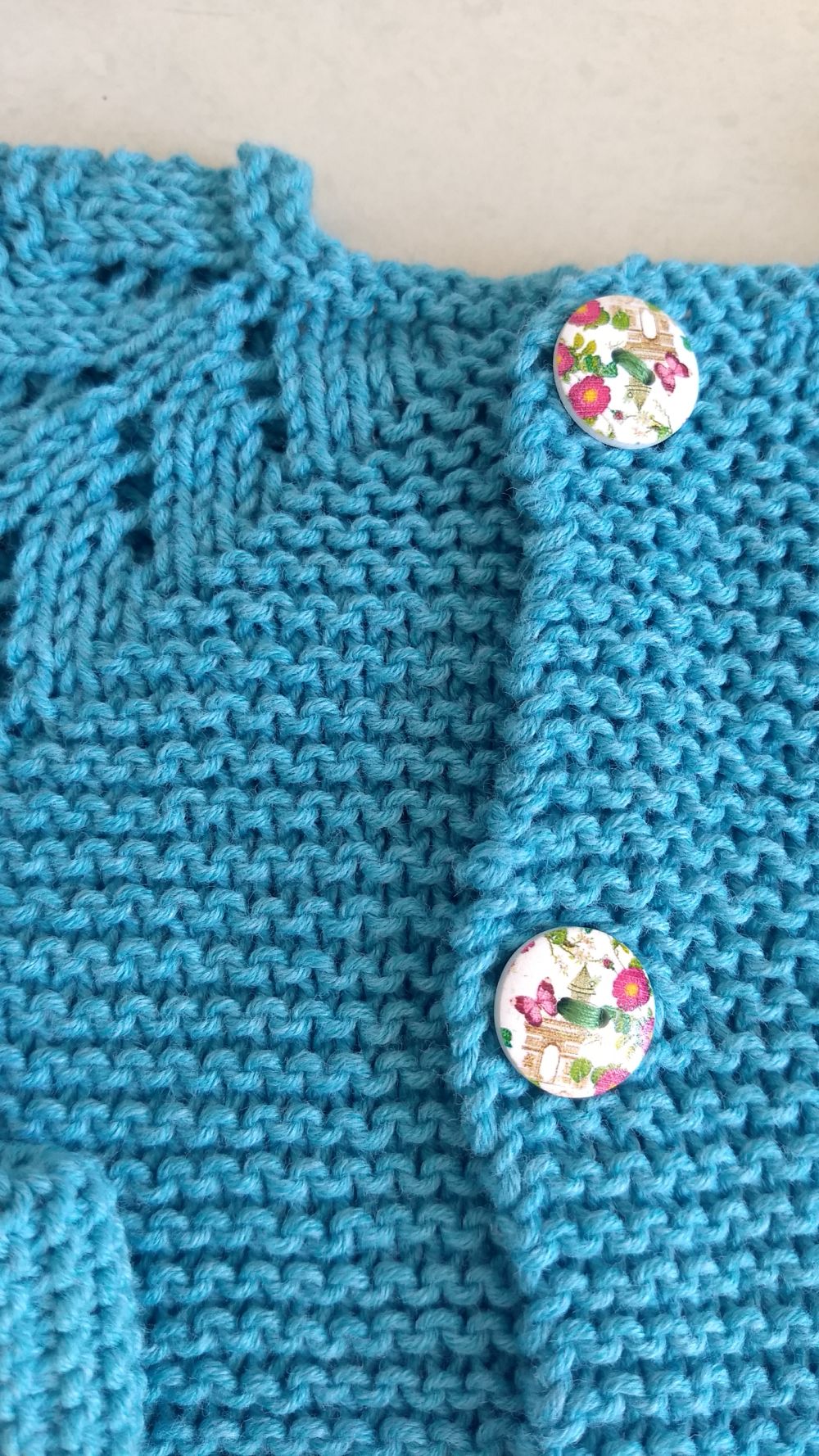 If I knit this sweater again, I will cast on 5-6 sts more for buttonband. Designer has not accounted additional sts for buttonband, so the cardigan puckers when buttoned up.
Also made these quick, knit booties to go with the sweater.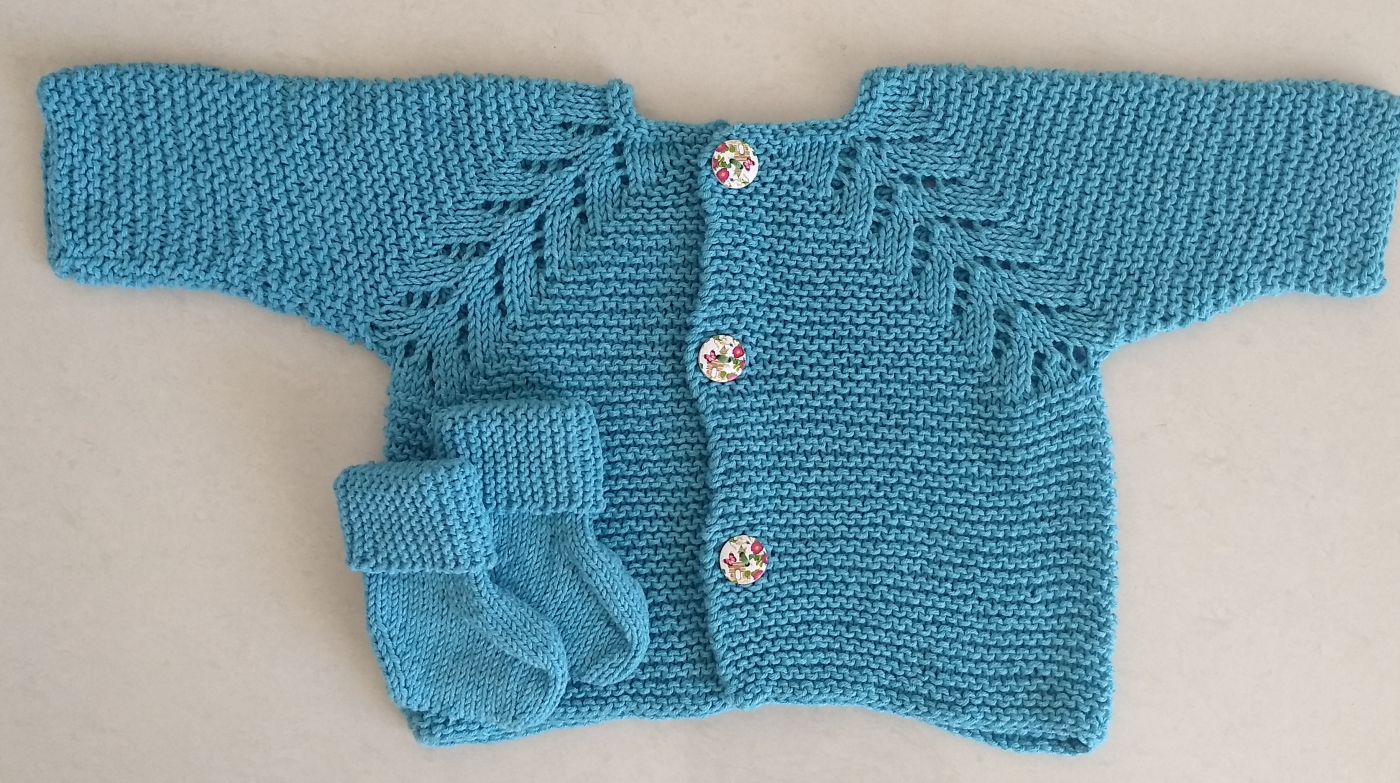 Patterns:
Cardigan: Norwegian Fir Top Down Cardigan
Booties: Baby Uggs
Yarn: Nako Hoşgeldin