When your only knitting project on the needle, is an adult sized cardigan in laceweight yarn, it can take a while before the project can see the light of day. And when you start getting frustrated at the slow pace of growth and are ready to run away from knitting one more stitch, you need instant gratification to pep you up. What can give you instant gratification like a baby bonnet?
Baby bonnets are quick to knit and they are so cute, so double bonus. Somebody or the other is having a baby in the extended family and friends, so having some baby knits in the gift box helps. So, when Kelly was looking for test knitters for her bonnet pattern, I jumped at it.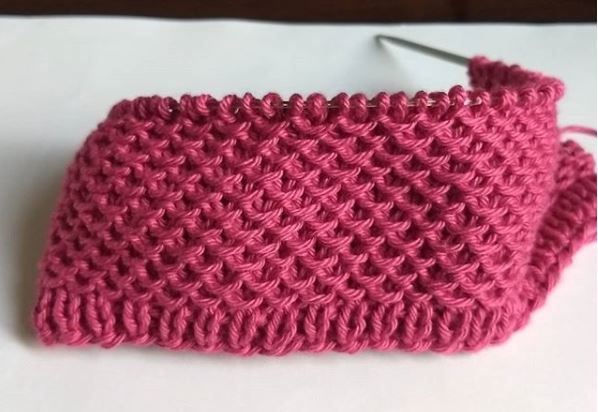 I used Knit Picks Shine Sport in Orchid colorway. The yarn and the pattern are a great match. The beautiful texture shows up so well in this yarn and color. Love the attached i-cord. It took me just an evening to make this. Instant gratification at it's best.