Looks like all the knitters in the world have already knit or are knitting a Clapotis. I didn't want to be left far behind, so picked up this gorgeous ball of Knit Picks Chroma in Pool Party colorway and started knitting a Clapotis.
While the pattern is pretty straightforward, I wanted to know how long a scarf would I get out of one ball of KP Chroma, so went digging into the bazillion projects on Ravelry and stumbled on this amazing group dedicated for Clapotis. Not only are there many helpful threads for customizing your clapotis, I found this awesome-sauce spreadsheet which gives you a row wise stitch count as well!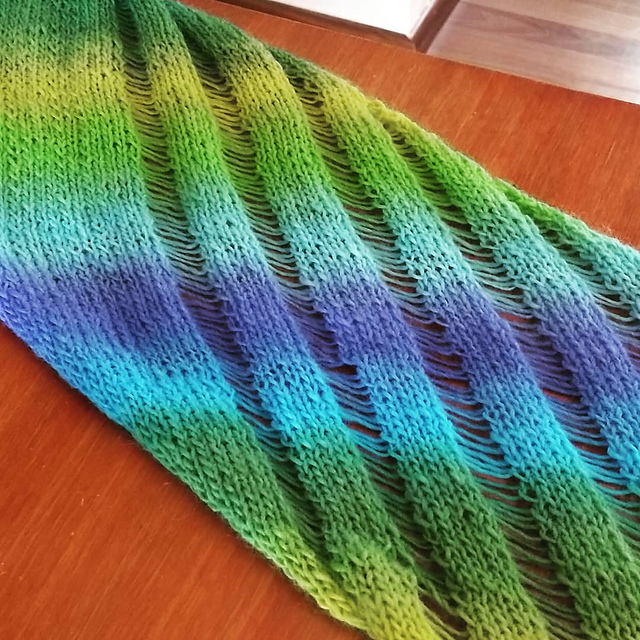 I started knitting mine using the spreadsheet and making sure I was on the right section and had the right count. Once I finished the increase section, the straight section was quite mindless. The part where you get to the stitch-to-be-dropped and actually drop it and unravel was super cool. I would knit away just to get to the next drop stitch section just to see the magic unravel (see what I did there?)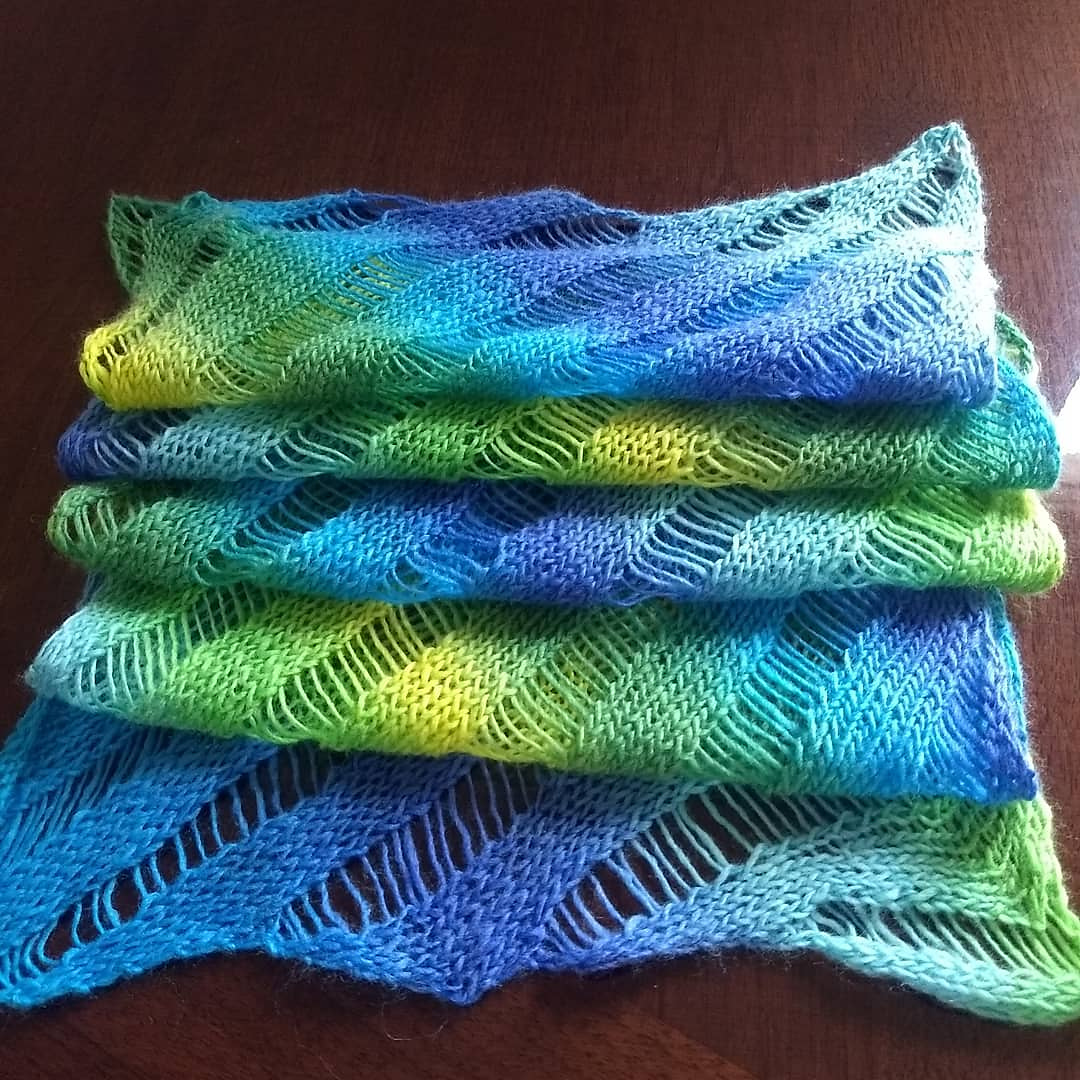 And I love how the Pool Party colors show up here. Bias knitting gives this scarf a cool diagonal coloring which looks wonderful. Post blocking, while I am happy with how my scarf turned out, I would have liked it better if it had been longer. Two skeins of Chroma would have given me a longer scarf.
This was a super easy and fun knit. I have another KP Chroma (in another colorway) and I know what I am going to knit with it.