I absolutely love the beautiful effects of tie dye technique and have worn my fair share of Bandhani dresses. It is common to see this technique used on fabric and I wanted to try this out on a hand knitted fabric. This posed quite a few problems – some foreseen and some new, but I am quite happy with how my experiment turned out.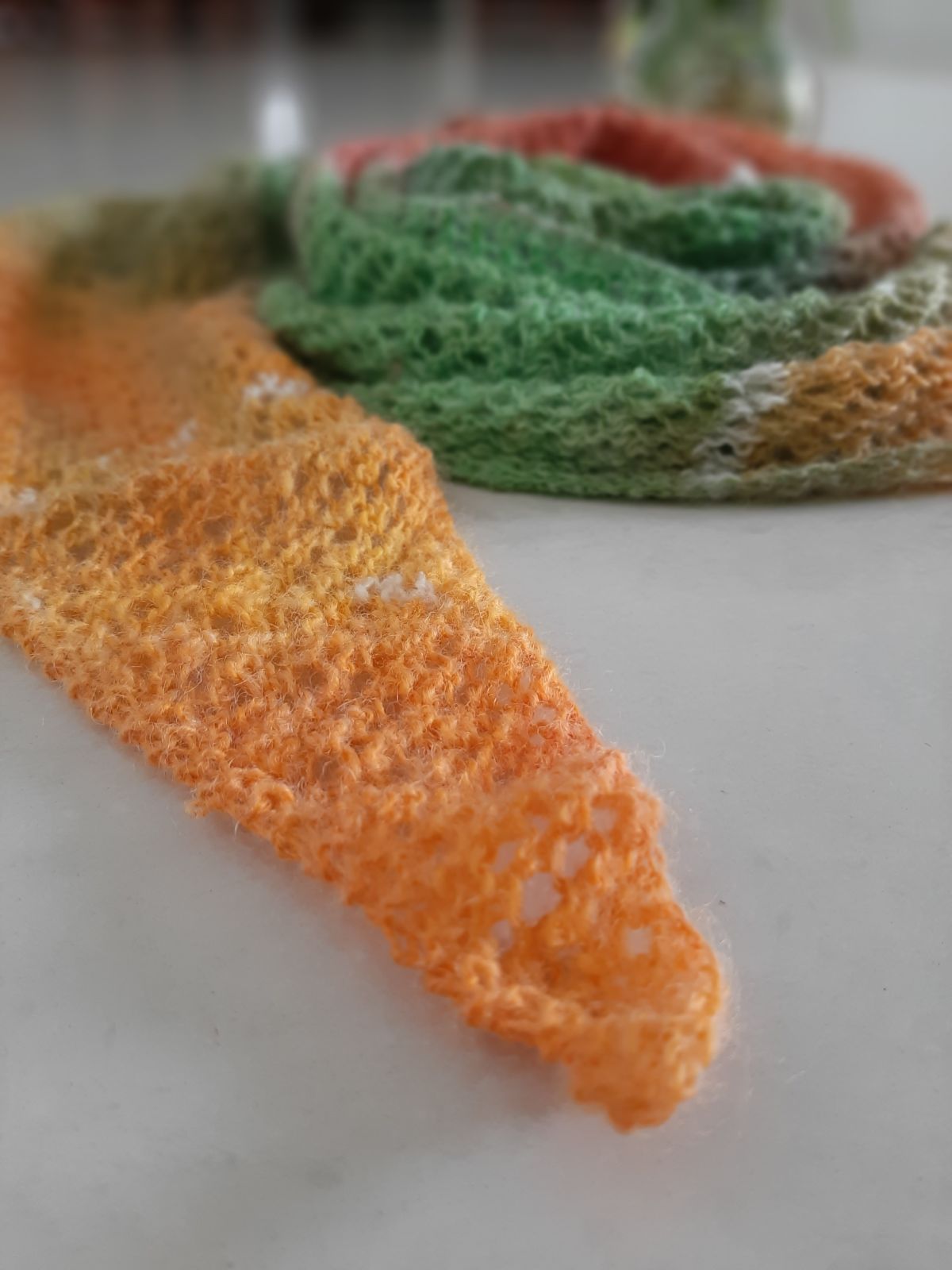 Tie dye is a resistance based technique in which you tie pieces of fabric and block it from dyeing, thus creating different shapes and patterns. The parts of fabric which are tied do not get dyed and remain undyed while the rest of the fabric gets dyed and becomes colorful.
Hand knitted fabric differs from a woven, store bought fabric in many ways. The most important of those, from the perspective of tie dyeing, is how loose the fabric is. Woven fabric is tighter and the individual threads are finer than hand knitted fabric. This makes it easy for the dye to seep into the yarn and thus makes it hard to prevent the tied fabric from getting dyed. After many failed attempts, what finally worked is to use thicker thread to tie and to tie it really tightly and broadly.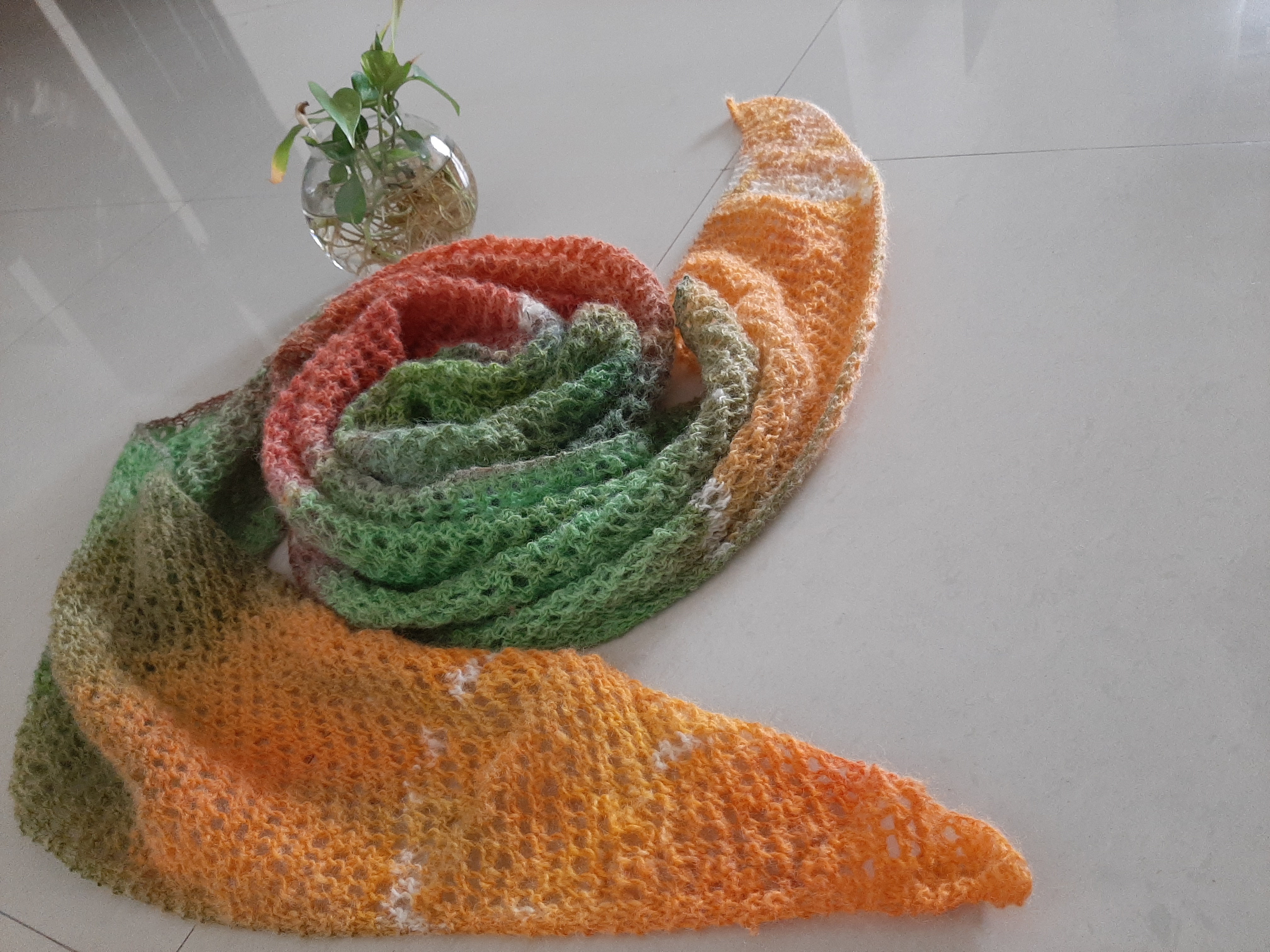 Winter Sunset is my humble attempt at creating a beautiful tie dyed hand knitted scarf. The scarf pattern is kept intentionally simple since the focus is on the tie dye effect. The scarf uses a simple eyelet pattern and is knit on bias to create an interesting shape. Since we use food colors to dye this scarf, you need to use any animal based yarn. I have used 100% merino wool and it absorbed the colors really well.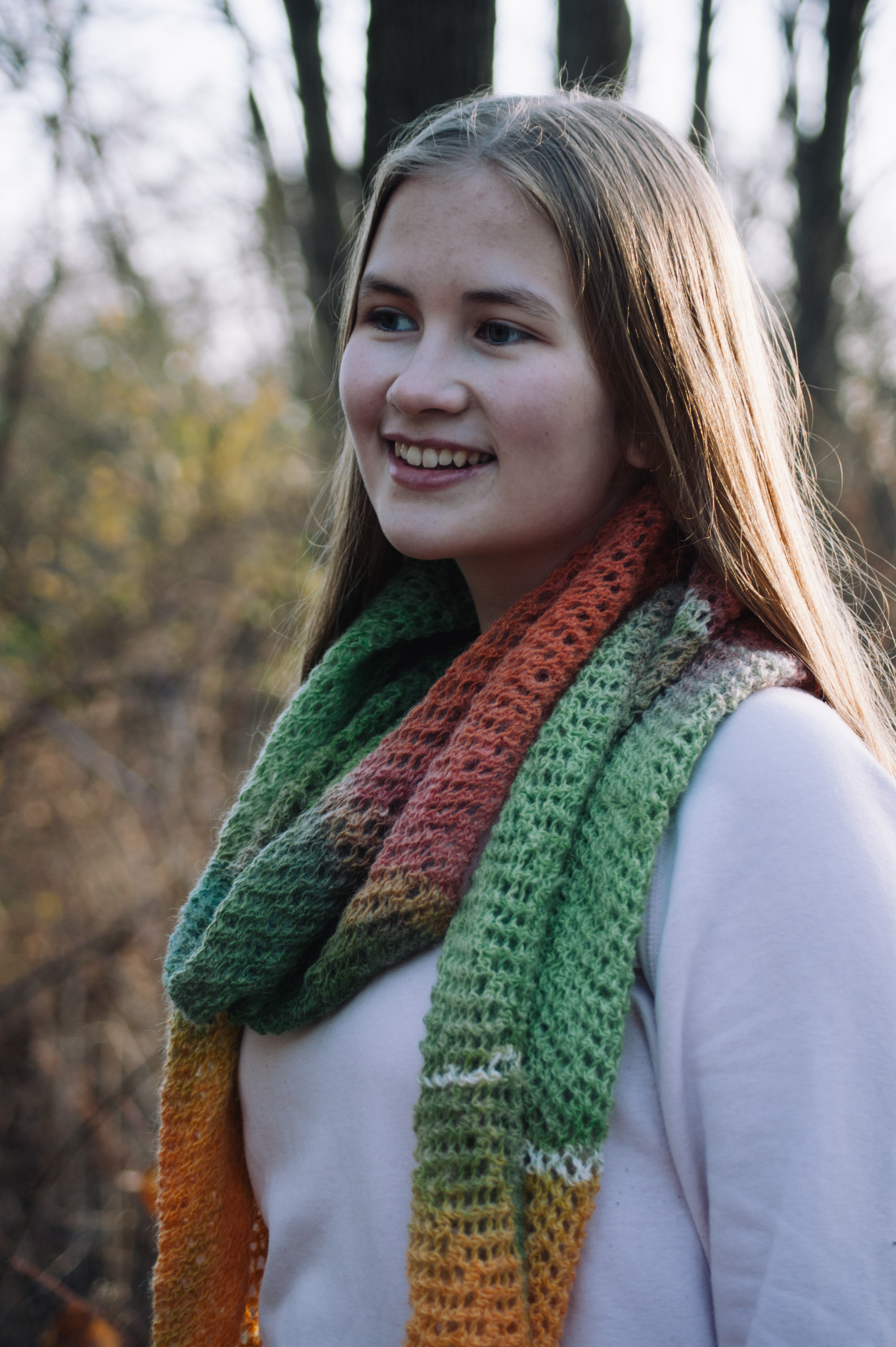 Once the scarf is knitted, it is tie dyed using whatever pattern you choose and the colors you like. Read the article for detailed instructions on how to dye.
You have created a stunning scarf which is truly unique! You can style this over jeans-tee or even with a simple kurti.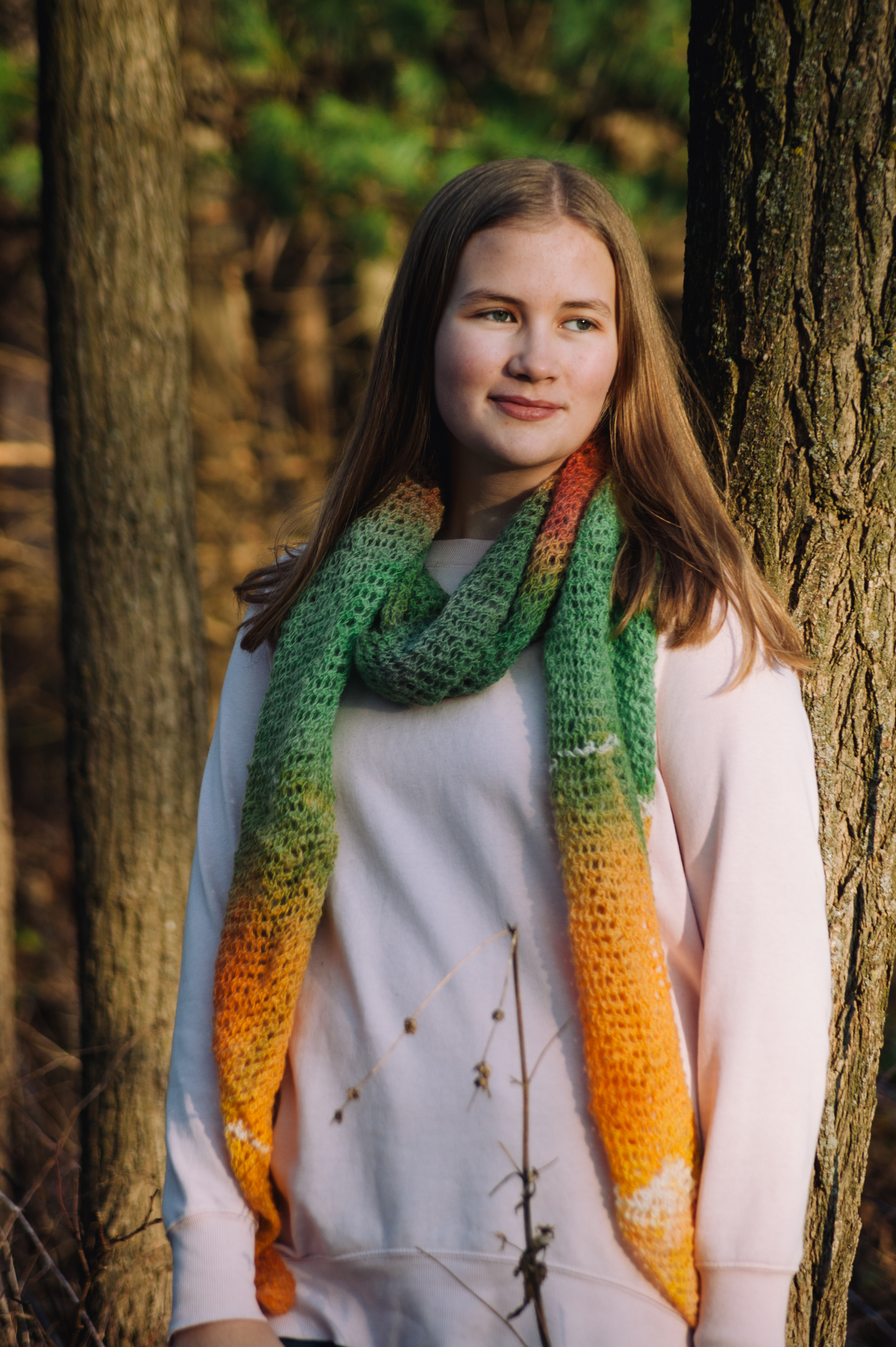 Winter Sunset Tie Dye Scarf Pattern