I won some gorgeous Indigodragonfly yarn when Kim hosted a giveaway to mark her anniversary. Ever since I held that yarn in my hands, I knew I will have to make my own design out of it. I was a budding designer then and neither had the skills nor the experience to design, so this yarn was treasured for future use. The right time came a few months back and Tanvi was born.
Tanvi was actually planned to be released as part of Knitcircus Summer 2012 issue, but as my luck would have it, the magazine had to close down. So, I decided to self-publish Tanvi.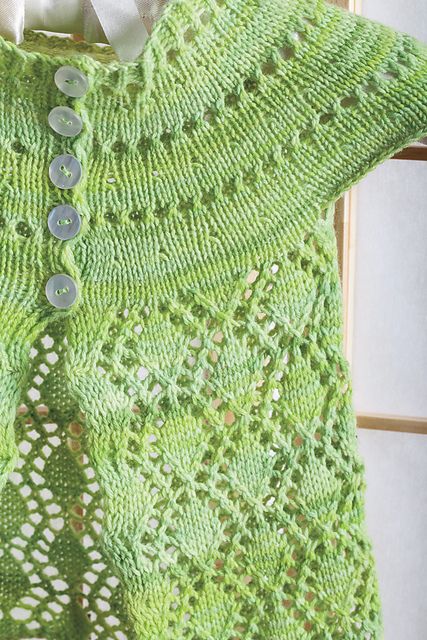 Ravelry Pattern: Tanvi by Anjali M.
Yarn Suggested: Indigodragonfly Merino Sock
Needle Size: US #2.5 3 mm

Tanvi is a circular yoke, seamless cardigan and is the perfect solution to keep off the spring's morning chill. True to its name, the cardigan is delicate with eyelets on the yoke and lacy diamonds on the body. It is a great way of showcasing the single skein of hand-dyed sock yarn lying around in the stash.
The cardigan is knit flat from the neck down with circular yoke. After the desired yoke depth is reached, sleeve stitches are put on holders and the body is worked. It comes in sizes 6 months to size 10. This is a great way of using up your ever growing sock yarn stash.
Keep tuned as I have planned a giveaway which is coming soon.