I love designing and knitting baby things. The pretty sweaters, cute hats and the tiny booties – oh, I can't have enough of baby knits. Luckily, the extended family and friends keep making babies and I am more than happy to knit for the new additions to the family.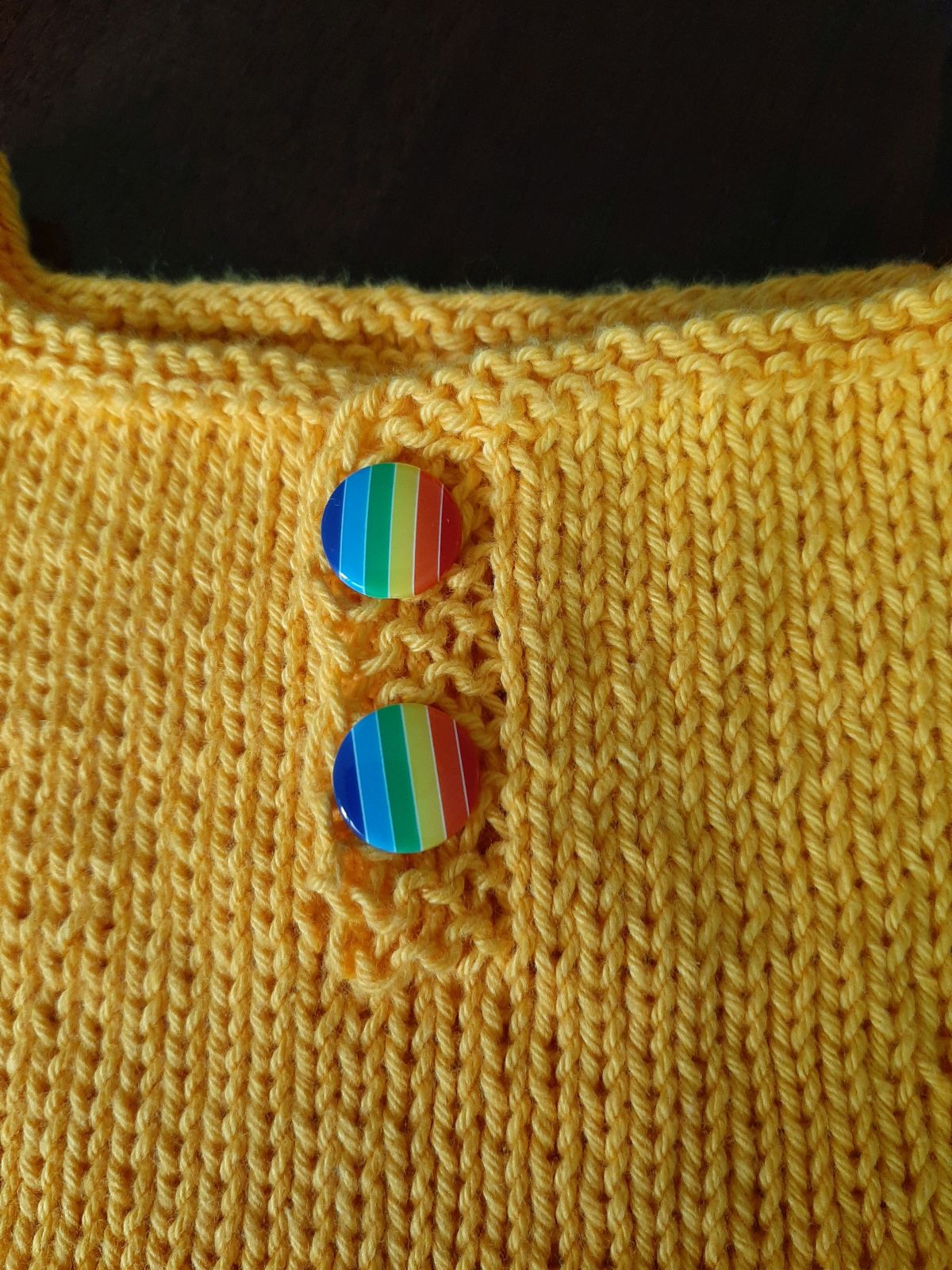 Priti Dress was borne out of one such opportunity. After knitting many plain, textured cardigans for a few baby boys in the family, I was itching to knit something pretty and lacy for a change. I fell in love with this lace pattern and a quick swatch and two later, I was knitting away on the dress. The soft, cotton yarn in its bright yellow color and the delicate lace were made for each other. After I knit the dress in yellow, I had to cast on for another in what else, but pink! This was made for sisters and I hope they get to wear this one day and play matchy-matchy game.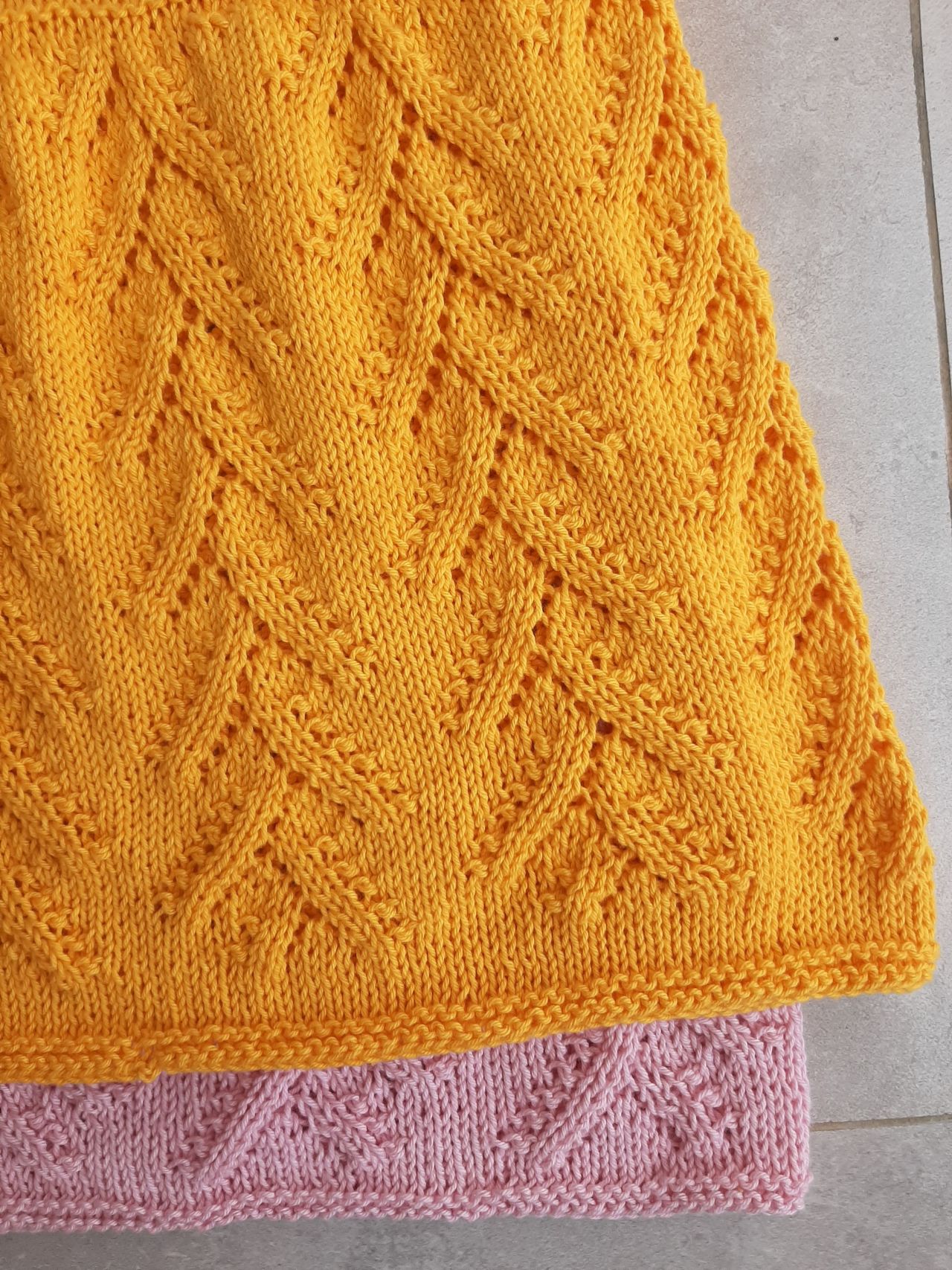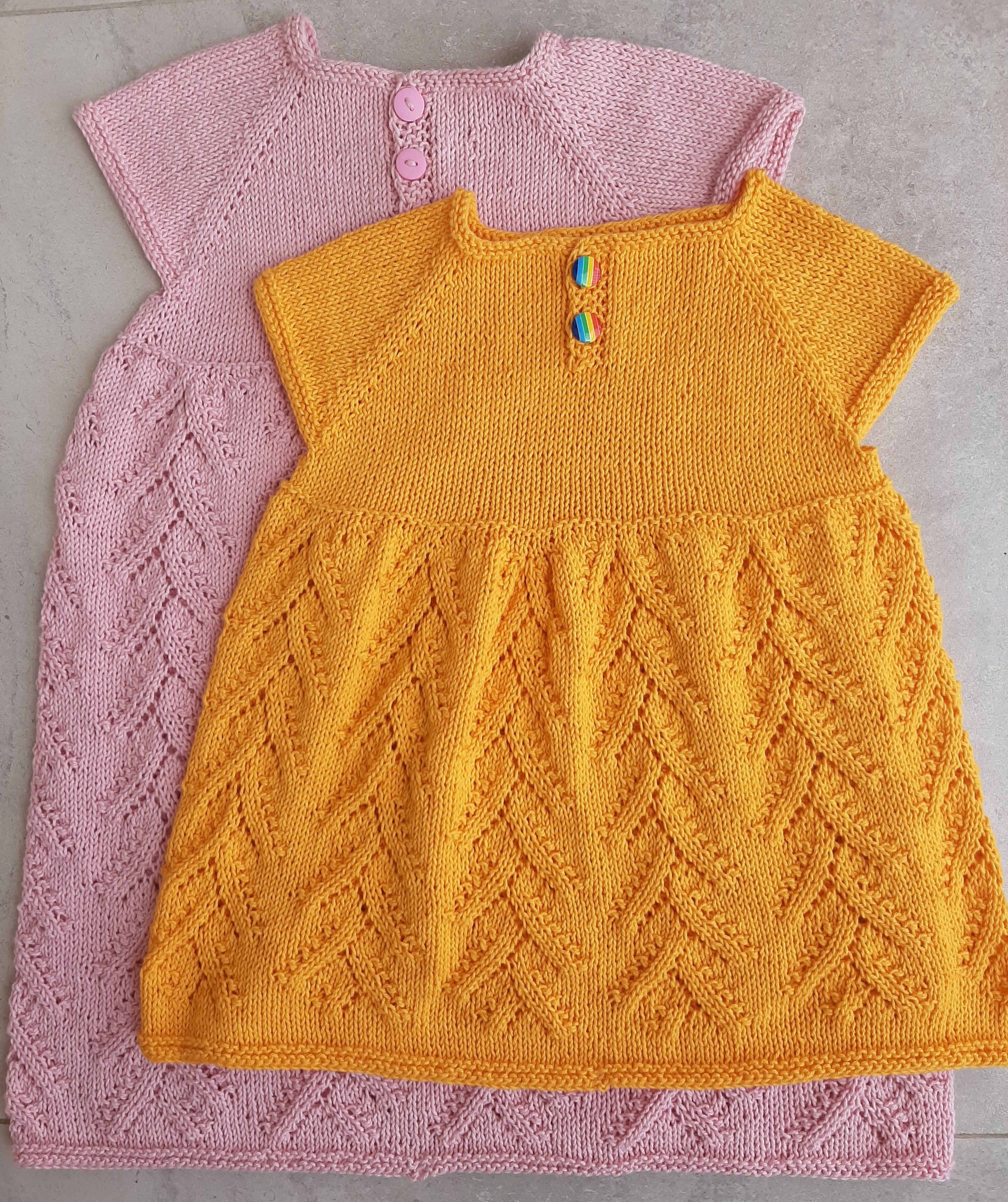 Ravelry Link: Priti Dress
Priti Dress comes in a range of sizes, from 6 months to 8 years. It can be knit in cotton fingering/sport weight yarn to make it suitable for summer. This is a seamless knit, starting from the neck down, with cap sleeves and A-line skirt. The lace is written out and charted and easy to memorize.
Priti Dress is available for free for just one day – May 16, midnight EST, with coupon code PRITIFREE. It will be available at 40% OFF with code PRITI, until May 18th. Grab your copy on Ravelry before offer expires.