I started working on this blanket when my friend told me she was expecting. I was into a few rows when my baby made an appearance and the blanket had to be kept aside. I picked it up again a few weeks back when I realized my friend is due in the third week of June. I would have finished it on time, if not for the early appearance of the baby. My friend's immediate family had not yet arrived in Bangalore and the baby decided to give a surprise to everybody. This cutie pie is the reason I could not meet Rima this time. Since my friend didn't really have any help, I had to be with her in the hospital all day long. Sorry once again Rima, I hope you understand! This is Sanskriti when she was 8 hours old. Don't miss those pink cheeks!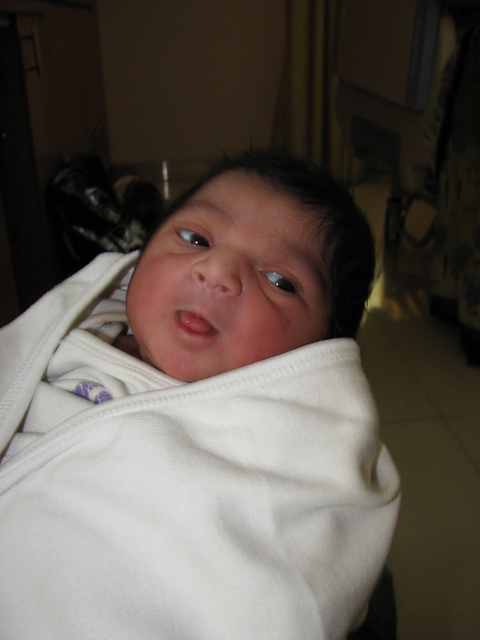 Now about the blanket. This is the classic feather and fan pattern adapted for a baby blanket. I changed the original pattern to make the purl ridges appear every 8th row instead of every 4th row. This makes the feathers sparser and I like this effect.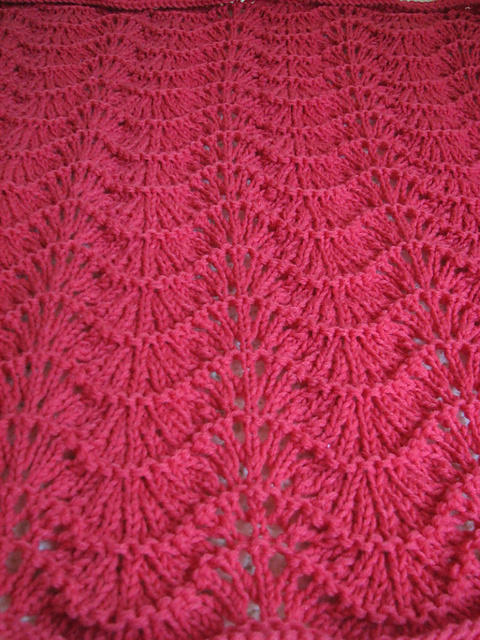 Original pattern:
Row 1: Knit
Row 2: Purl
Row 3: *K 2 tog 3 times, YO, K1 6 times*
Row 4: Knit
Modified Pattern:
Row 1: Knit
Row 2: Purl
Row 3: *K 2 tog 3 times, YO, K1 6 times*
Row 4: Purl
Row 5: Knit
Row 6: Purl
Row 7: *K 2 tog 3 times, YO, K1 6 times*
Row 8: Knit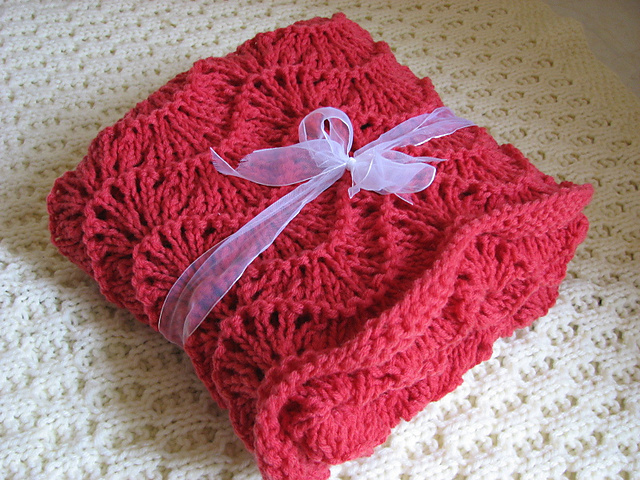 I used Vardhaman 4-ply acrylic yarn and held it double to speeden up the knitting. Six feather and fan for a row and fifteen repeats of the 8-row pattern. I was not sure of the gender of the baby, so I used red. Now that I know it is a girl, I am making a sweater for her in pink. Hope it fits.