After knitting booties, socks, hats and sweaters, it was time to knit a baby blanket. I started making Tetris blanket but had to frog it. It was time to search for a new pattern again. After scanning through all the patterns on Ravelry (thanks to advanced search feature, it is so so useful), I decided I will have to make up my own. For some reason or the other, I didn't like any of the readily available patterns. I liked the honeycomb stitch pattern of Sarah's Honeycomb vest. A swatch turned out well, so the stitch pattern for my blanket was finalized. I decided to do a seed stitch border because I thought it would go well with the honeycomb pattern. Yarn was bought at Surya Emporium, Commercial Street. They have the widest range of 8-ply yarns. A swatch or two, a little bit of math and I had all the stuff required to knit up the blanket.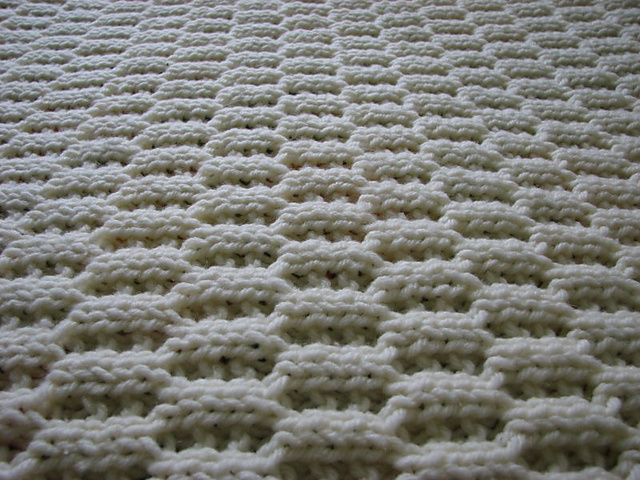 It took me a month to knit this blanket. I did knit some baby stuff in between, so I knit the blanket on and off. The pattern stitch was easy to remember, only two cable rows in one repeat and most importantly, the cable is easy enough to knit without using cable needles. Knitting Help's video was really helpful. Now that I finally managed to learn swapping stitches without using cable needles, I don't want to knit cables in any other way.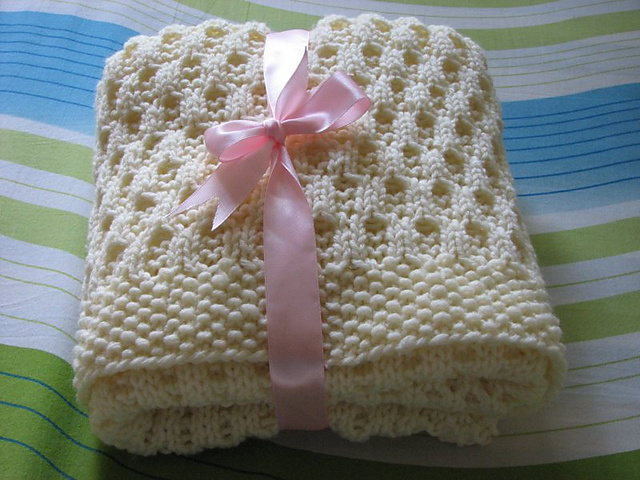 Ravelry Project: My Honeycomb Blanket
Pattern: As Sweet As Honey Baby Blanket
The finished blanket measures 29″ x 35″ and it turned out well. I love the texture and the color is perfect for this stitch pattern. There is one small complaint, though. The honeycomb stitch is elastic where as seed stitch is not. So, the blanket is wider at the edges and it looks a bit out of shape. I should have cast on lesser number of stitches for the border and should have increased for the honeycomb pattern. Or else, I should have opted for an elastic border, may be ribbing. I will keep that in mind, but for now I can't stop ogling at the blanket.