And yet I picked up one. I have always been enamored with weaving. The repetitive act of throwing the shuttle, beating with the heddle was so mesmerizing to watch. I knew I will buy a loom, sooner or later. It was a question of when rather than if. And the "when" question was answered with "ASAP" when I visited the weavers at Kumaon Grameen Udyog.
After the live demonstration of weaving on her Ashford RH Loom by the lovely enabler Josie, a decision was made. I was going to buy a loom and an Ashford 24″ RH loom. My loom arrived a month ago and I have been getting my hands dirty since then.
I wove a sample with some acrylic yarn and I loved how the fabric turned out. I have a love-hate relationship with variegated yarn. The colors look so pretty when the yarn is in skeins/balls, but the moment you start knitting with it, you end up with ugly pooling. I finally found what to do with my huge supply of variegated yarn – weaving!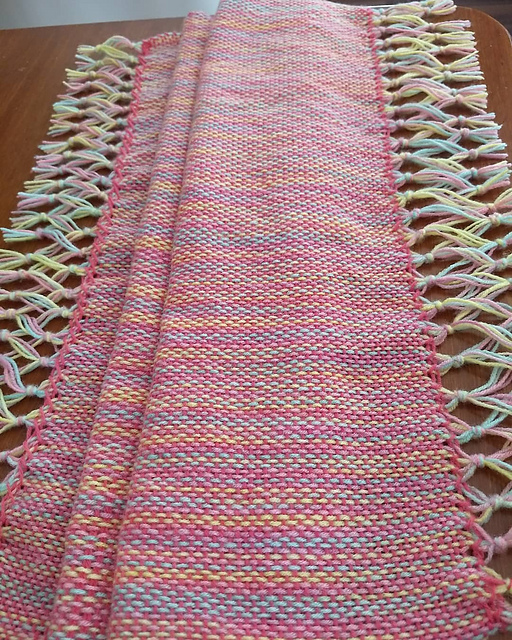 I next wove a placemat with the same multicolored acrylic yarn. My length calculation was not off the mark and I ended up with somewhat closer to the length I had planned for. This now adorns my chest of drawers and is a lovely sight!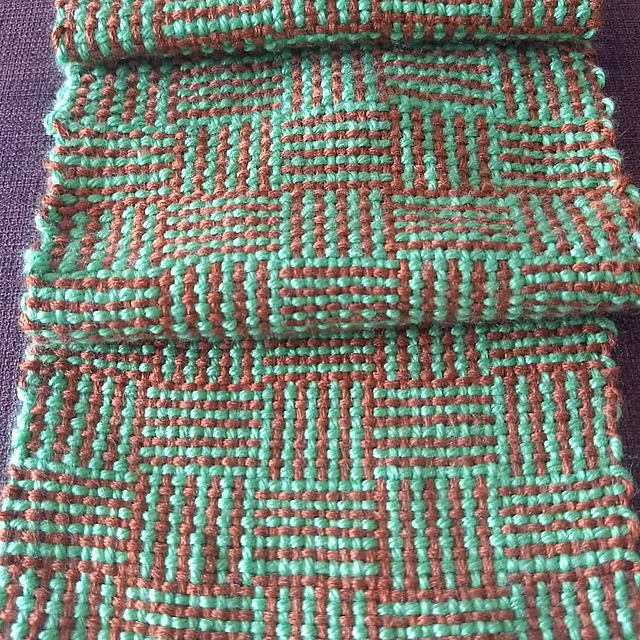 Log cabin pattern looks difficult, but is just plain weaving with some intelligent placing of colors. After following a video tutorial and some hits and misses, I finally wove a skinny log cabin scarf. Not really long enough to wear, so it is more like a sample. Will definitely weave myself a scarf in this pattern.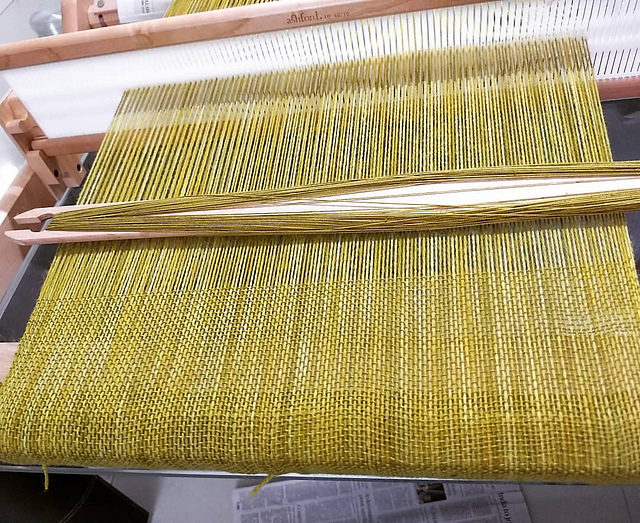 After experimenting with acrylic and tasting decent success, I was bold enough to try with natural fibers. I took a huge leap and decided to experiment with two different fibers in the same scarf. I used merino wool fingering weight for warp and silk laceweight for weft.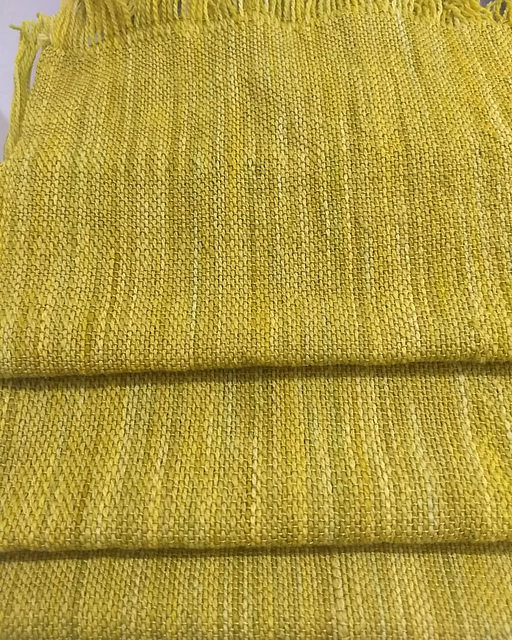 Result is a gorgeous scarf with a lovely drape. I ended up with a shorter scarf than planned for, but the scarf is still useable.
As I said, I didn't really need a new hobby, but I picked up a new one any way!