After I made the pretty, little sweater and was still left with a good half ball of yarn, I decided to make a hat to go with the sweater. I wanted one which would go with the sweater – with similar cables. Luckily, I found just the right pattern: Cable Baby Hat. I tried looking for a pattern with earflaps, but when my search didn't turn up a good one (with cables similar to the one in Sunnyside cardigan), I gave up and settled for this one. I could have used a plain, earflap hat pattern and added this cable myself, but that wouldn't be mindless knitting, would it?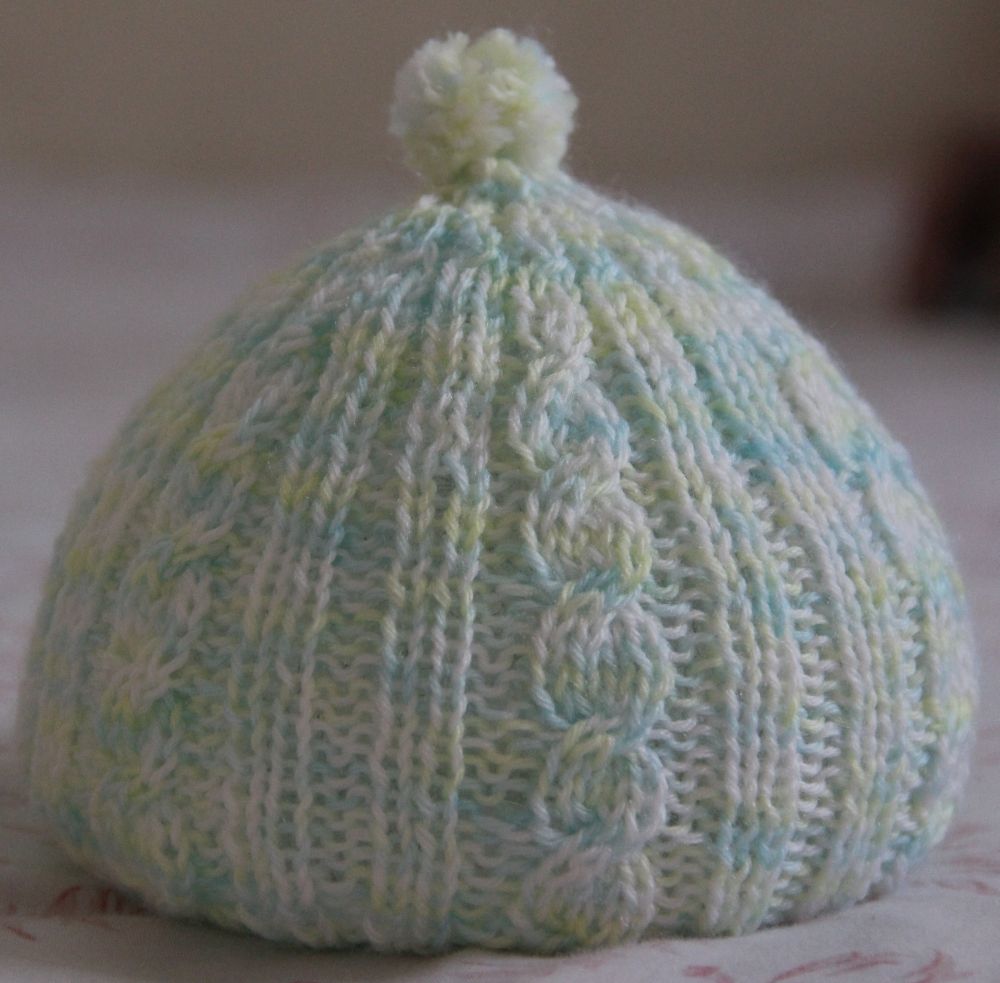 The hat was a quick and easy knit. I liked how the designer blended in the decreases with the cables. By the look of it, I feel the hat is too long, but that should be okay. Long hats can be worn with folded brims, short ones are a problem.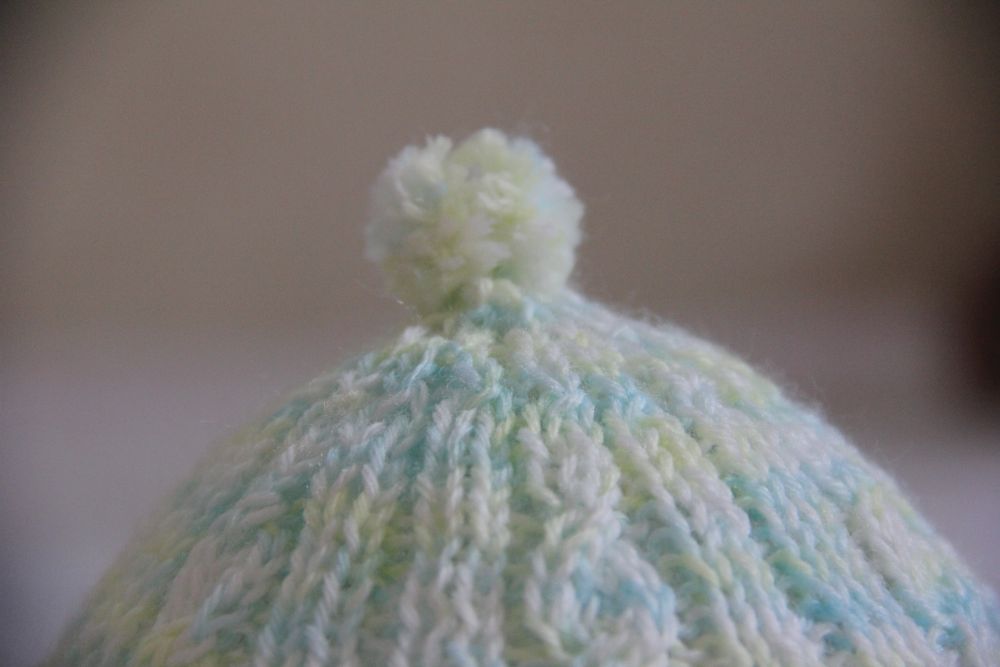 Like the sweater, the hat is warm and soft. Cables are much better on the hat, but still not sharp enough for my liking. That cute little pom-pom is husband's contribution. He is the resident pom-pom expert.
Next came the booties. I didn't bother searching for a pattern for booties with cables, because I knew what pattern I would follow. I have made Ruth's Perfect Baby Booties atleast a dozen times now and they have never failed me.
They are seamed, which I can live with, but what I love about these booties are they stay on little baby feet. I made 3-4 pairs for my own baby and never once have I seen the booties slide down.
I did think of incorporating cables into the booties, but dropped the idea as I was aiming for mindless knitting.
With the booties done, the set is now complete.
My hands are itching to cast on for a baby blanket, but my mind likes to remind them that there is no way I can knit up a baby blanket in two month's time. Not with all the things going around right now.