Knitting Shawlettes has been on my goals since ages, but when the year 2012 came around, I officially added it to my 'Things to accomplish in 2012'. The dainty lace, the drapey fabric, shiny beads, gorgeous colors – there was no reason not to ogle at shawl(ette)s and wish I could knit one just like that. I took part in a KAL where things were flexible: Relaxed time frame, choose any pattern you want, start and end whenever you like (within 2 months of course), so this was the perfect KAL for me.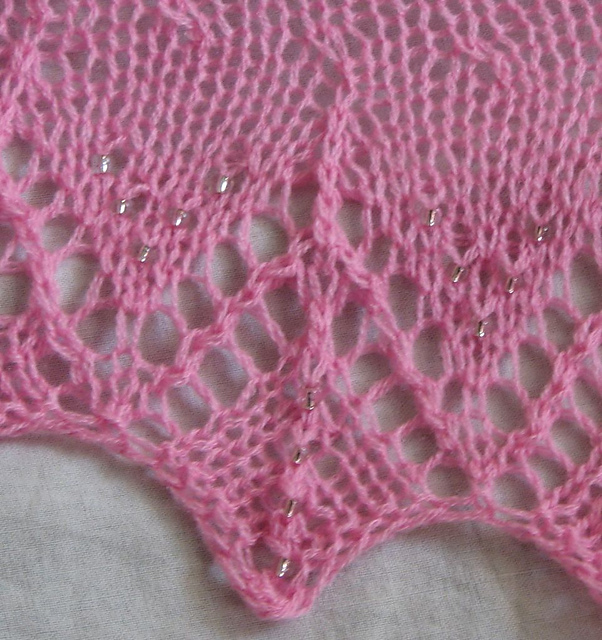 I chose Susanna's Annis because it is free, it is a shawlette so will get done in less time and the lace is only at the border which was not that intimidating. Casting on 300+ stitches was not easy. Even with careful counting and placing of markers, I had to cast on thrice to get the right count. I added a row of purling before starting the lace, which I regret now because the lace border has a rounded look and I don't like it. I replaced the nupps with beads and added beads on every SK2P stitch on the WS row.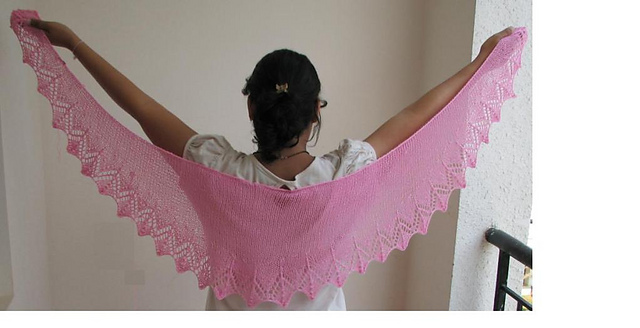 My Ravelry Project Page
Pattern: Annis by Susanna IC
Yarn: 2-ply acrylic laceweight, held 2 strands
Needles: US 6 4mm
Knitting the lace part was super fun, stitch markers were a big help. Knitting short rows part was boring and it took me longer to knit than the lace part. Blocking this beauty was the most satisfying step. I used acrylic laceweight yarn and once I steam blocked it, the yarn bloomed and the stitches were more defined. The yarn relaxed, giving a nice drape to the shawlette. It is so lightweight and drapey, I don't want to take it off my shoulders.
I had so much fun knitting this shawlette and am so in love with the result that I want to knit more of these beauties. Any favorite shawl pattern you recommend for me?