I am so pleased that Zeppa Shawl is released today. This shawl has a story behind it. I got this gorgeous yarn from Helen of Bessie May yarns after looking through all the lovely colors and finally settling on these three colors. I planned to make Entropy vest with this yarn. It was accepted by Petite Purls and they wanted me to use a yarn which was more commercial and available in the US. So, this yarn was set aside for future hoping a good idea would strike soon.
After a few weeks, I thought of using this for a circular yoke sweater with argyle pattern on the yoke. Interesting yes, but very difficult to implement. I knit up a sample in my son's size (who loved it to bits, BTW) and released it for testing. None of my testers could get the yoke to work. After multiple revisions, I gave up and concluded that this yarn didn't want to become a sweater.
And one fine night, as I was on the verge of dozing off, a light bulb went off in my mind and thus, Zeppa was born. I am still embarrassed by the failure of the sweater, but as they say, all is well that ends well. Even though Zeppa was ready long back, I had to wait until the weather turned colder. So, here it is, ladies and gentlemen, presenting Zeppa.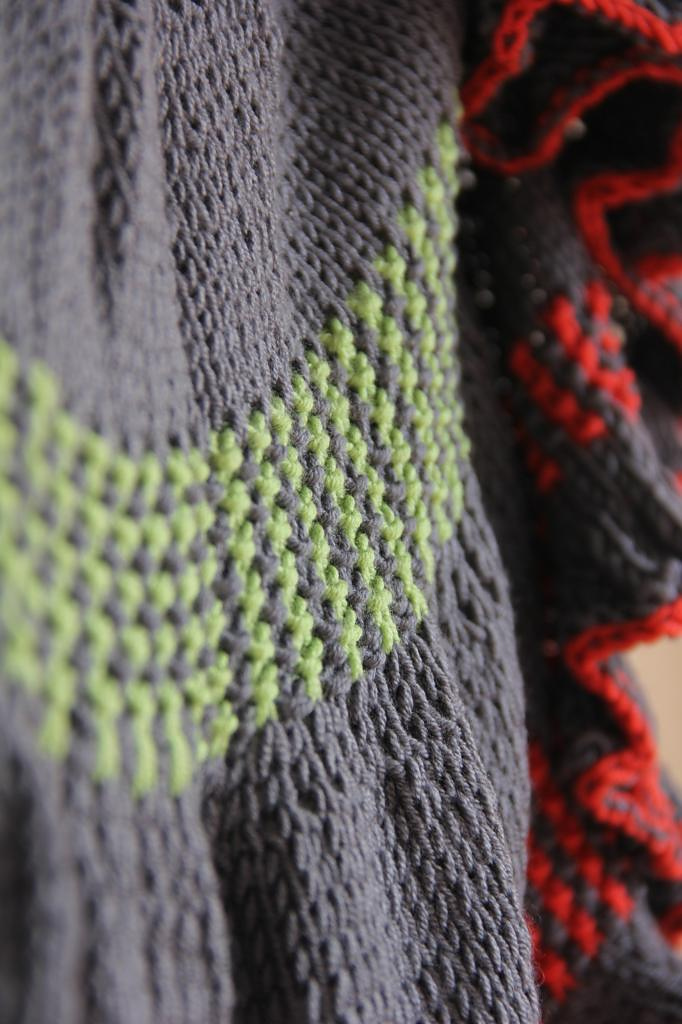 Zeppa is knit from the top-down, like typical half-circle shawls, with increases placed apart. Stockinette section is alternated with colorwork section which look like wedges using short rows. Colorwork stitch pattern is very easy since you are dealing with only one color on each row. This is a good candidate for stash busting as you can use multiple colors on a single wedge. The shawl is knit in DK weight yarn, which makes it a quick knit.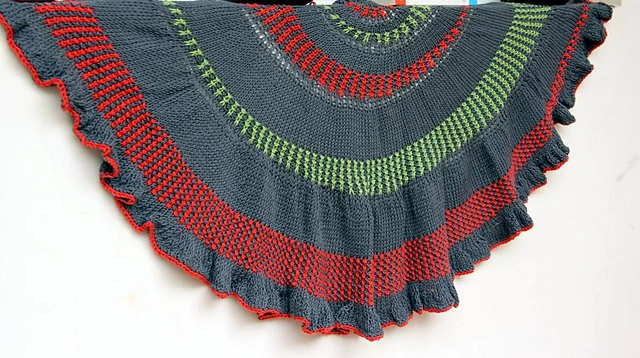 Zeppa Shawl
Yarn: Bessie May Smile